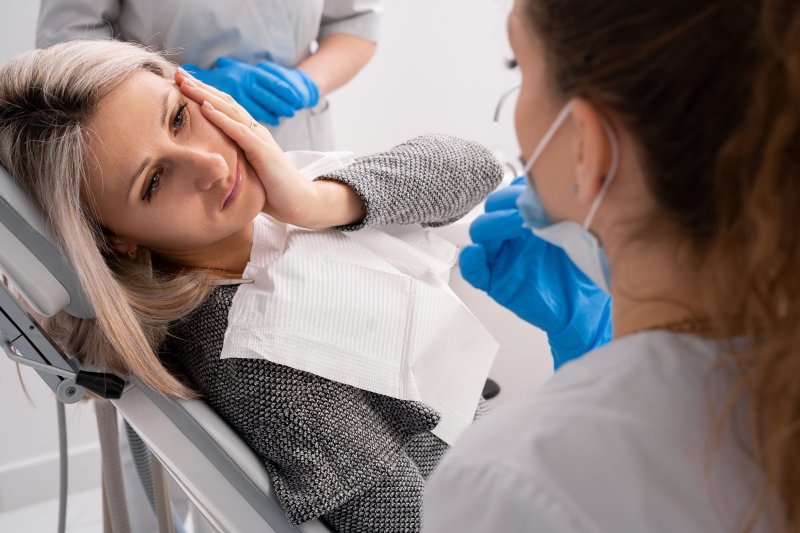 Not knowing which treatment will be recommended for your dental emergency can cause anxiety. You might assume that your cracked tooth will only need to be removed; however, the damage may only be minor, meaning that all you need is a dental crown. Knowing what to expect can help to reduce any fears as you prepare to undergo treatment. This is why a local dentist is here to explain some of the most common procedures used to treat dental emergencies.
Dental Fillings
Many dental emergencies require the use of dental fillings. Because it is common for individuals to lose an older filling or develop tooth decay that penetrates the top layer of tooth enamel, these safe and effective restorative procedures make it possible to treat the problem and restore a patient's oral function. Most dentists use composite resin, which is not only more malleable and requires less dental structure to be removed, but it can also be matched to the existing enamel shade, allowing for a more cohesive and blended appearance.
Tooth Extractions
Patients who experience dental injuries that involve extreme facial trauma or infection may be recommended for tooth extractions. When a tooth's structure is no longer viable and cannot perform normal functions, it must be removed to ensure the health of the person's smile. Allowing an infected or "dead" tooth to remain in place only heightens the risk of other, more serious dental issues that can eventually affect the rest of the body.
With tooth extractions, though, your dentist can safely remove the tooth from its socket and replace it using one of the many available options – dental bridges, dentures, or dental implants.
Root Canal Therapy
When teeth that face severe damage or decay cannot be treated with other solutions (i.e., dental fillings, dental crowns), it is usually recommended that they undergo a root canal. This involves removing the infected pulp and clearing out the surrounding canals before filling the area with gutta-percha and placing a dental crown over the vulnerable area. This not only eliminates the pain but also ensures a more functional smile in the future.
Ways to Avoid a Dental Injury
Not all dental emergencies are avoidable, but you can take steps to minimize your risk. Some of the most effective ways to avoid seeing your emergency dentist for a crisis include:
Practicing optimal oral hygiene daily
Avoiding bad lifestyle habits that can damage teeth and worsen your oral health
Eating a healthy diet and reducing your intake of sugars and starches
Wearing a customized mouthguard when playing contact sports, or if you suffer from bruxism
Continue to see your dentist every six months for regular checkups and cleanings
Don't be alarmed when recommended for a particular treatment. Remember that your dentist has the experience and training to perform these procedures, and you'll look good as new when finished.
About the Author
Dr. Joanne Bancroft has been practicing dentistry since 2003. Earning her dental degree from the State University of Buffalo School of Dental Medicine in 2002, she attended a General Practice Residency at the University of Colorado School of Dental Medicine. As an emergency dentist, she is pleased to offer immediate assistance to you or a loved one who has suffered a sudden dental injury. Contact us at (720) 458-6561 to find out how we can help you.