Meet

Dr. Joanne Bancroft
Gentle & Caring Dentistry
Dr. Bancroft has been a dentist in Westminster for well over a decade now. In that time, she has developed a uniquely wonderful style of dentistry that encompasses everything from essential preventive care and root canal treatment to dental implants and cosmetic dentistry. She values a strong team approach to dental care, partnering closely with patients so that they understand the options available to them and can select the ones that best fit their specific goals and preferences. Simply put, whether it's time to schedule your biannual visit or you need the help of an emergency dentist near you, our dental team is here to make you smile!
Meet Our Dentist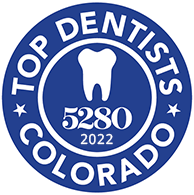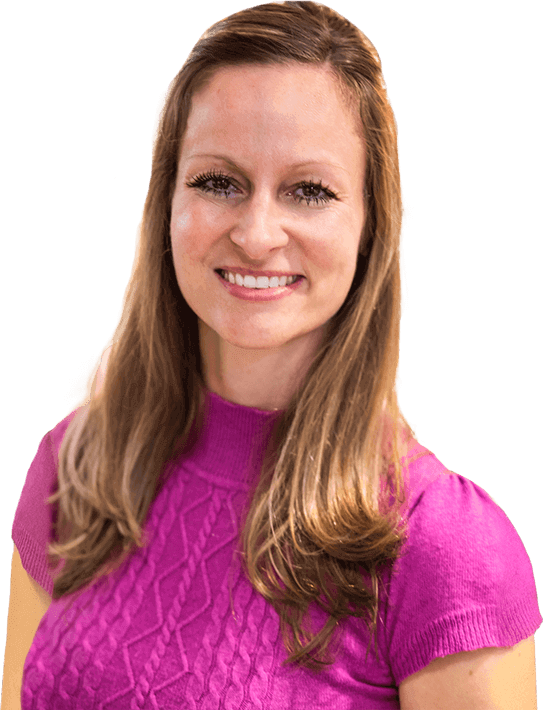 Whether you're looking for tooth replacement services, cosmetic dentistry, or a simple checkup, I'm always happy to help. My patients mean the world to me, and there's nothing I enjoy more than seeing everyone leave with a smile."

4 Reasons to Choose J.b. Dental
Great customer service, gentle treatments, patient education, and a genuinely family-friendly environment – these qualities help Dr. Bancroft and her team stand apart from the other dental offices in the greater Westminster area.
We Look Forward

To Seeing You Soon!

Whether you are visiting us for your six-month dental checkup, to straighten your teeth with Invisalign, or to address tooth discoloration with a teeth whitening treatment, we look forward to welcoming you to our dental office at 8501 Turnpike Drive Suite 200 in Westminster. We are between the Denver Boulder Turnpike and Sheridan Blvd., which makes our location extremely convenient for patients looking for a dental practice near Broomfield as well. You'll find our dental office near the Solarie Shoppes, not far from the Toscana Apartments and the Quality Inn.
Our Most Frequently Asked Questions, Answered!
Our practice wants to ensure that people are well-informed about their oral health and any procedures they might be interested in or need. That's why, if you have any questions or concerns, calling our office is the best way to get the answers you're looking for. However, we also understand that some schedules may be more hectic than others or people prefer to do their research online instead. To help in this effort, we've compiled a list of commonly asked questions from our patients as well as answers!
How Do I Find the Best Place to Get Dental Work Done?
You'll first want to figure out what you find most important, which can include a variety or combination of things such as location, hours of operation, credentials, insurance/payment/fees, cleanliness, and safety. Of course, you'll also need to know which type of dental service you require. Do you need major restorative work done, cosmetic procedures, or simply routine checkups and teeth cleanings? It's best to choose a dentist that offers the treatment you're interested in or need. Finally, be sure to get a feel for the dental team, including how they treat patients, what they emphasize in care, and if they offer personalized attention. You can even read patient reviews or staff/doctor bios on the practice's website for a clearer understanding of the people you'll be receiving care from.
What Do You Do If You Can't Afford a Dentist?
Firstly, remember that dentistry is mainly about prevention, meaning the most important and least costly thing for you to do is to simply maintain a healthy smile. This should include implementing a good oral hygiene routine at home and visiting your dentist every six months for checkups and cleanings—both of which will help you avoid major dental problems. That said, dental insurance is incredibly helpful for making treatments manageable, so make the most of your benefits if you have a plan. You might also explore alternative financing options such as a third-party financier or an in-house membership plan. Fortunately, our practice offers both CareCredit and our J.B. Dental Membership Program to help make your dental care work within your budget!
How Can I Find a Female Dentist?
Nearly 1/3 rd of all dentists working in the United States today are female. Additionally, more than half of all students currently in dental school are female. If you're interested in receiving dental care from a female dentist, the best place to start is by searching on Google. Simply type in female dentist near me and you should receive accurate and helpful results to find what you need. If you wish to learn more about our practice's doctors, you can visit our "Meet the Dentist" page to learn all about the background and credentials of our wonderful dentists.
How Do I Get Emergency Dental Care?
Calling our practice right after experiencing a dental emergency is the first step. One of our team members will be able to help you with your best next steps until you arrive at our office. If we're able to help you, you'll likely expect to receive a same-day appointment to get the treatment you require as soon as possible. Of course, if your situation is more serious or life-threatening, call 911 immediately instead. Your local ER may not be fully equipped to handle dental emergencies, but they'll at least stabilize your condition and alleviate pain until you can get the necessary dental care to get you back to oral health.
×
JB Dental has a new office!
Our new address is 8501 Turnpike Dr, Westminster, CO 80031
You can expect the same quality of care in a brand new office. Please give us a call if you have any questions or concerns. We look forward to seeing you!
×
JB Dental has a new office!
Our new address is 8501 Turnpike Dr, Westminster, CO 80031
You can expect the same quality of care in a brand new office. Please give us a call if you have any questions or concerns. We look forward to seeing you!