Cosmetic Dentist – Westminster, CO
I Want to Enhance My Smile
Oral health should always be a top priority, of course, but our team at J.B. Dental also understands how important it is to feel good about the smile you have. It's a reflection of your personality and self-confidence, after all! If frustrating flaws and imperfections have made it difficult to talk openly with friends or stand front and center in photos, consider speaking to Dr. Bancroft about cosmetic dentistry. We offer several dazzling services here in Westminster, CO that can make a vibrant difference for your one-of-a-kind teeth.
Porcelain Veneers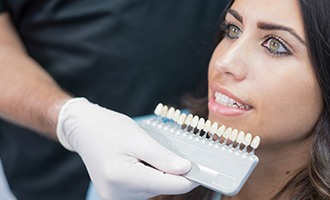 Porcelain veneers are an excellent technique for comprehensively improving the appearance of smiles in just a few short appointments. They're crafted from the same material as metal-free dental crowns but are designed to function as an ultra-thin "shell" instead of a full restoration – essentially, they cover just the visible surfaces of requested teeth. A custom-made veneer can correct issues like:
Cracks/chips
Gaps between teeth
Stains/discoloration
Misaligned teeth
Misshapen teeth
Many patients enjoy using veneers for "instant orthodontics," while others are able to finally get rid of dark-colored spots that don't respond to traditional teeth whitening. We can help you determine whether or not this service is right for you during an initial consultation.
Learn More About Porcelain Veneers
Metal-Free Dental Restorations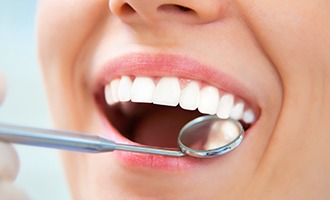 When it's time to repair a damaged or decayed tooth, patients don't need to be nervous about ruining their smile's natural appearance with dark-colored materials. Instead, metal-free restorations can provide the perfect marriage of long-lasting durability and superior aesthetic value. The high-quality ceramic materials Dr. Bancroft uses are an outstanding match for natural enamel – it even reflects light in the same way! Once securely in place, it's very likely that no one will be able to pick out which tooth isn't the original.
Tooth-Colored Fillings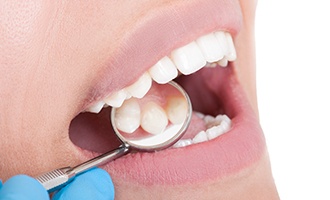 The days of traditional amalgam fillings are safely in the past here in Westminster. Now, our dental team relies on tooth-colored composite resin for cavity correction, which offers patients lasting benefit from several different angles. First of all, as the name implies, tooth-colored fillings are precisely matched to the natural shade of your smile so that they blend right in. The composite resin is also highly flexible and can be melded into smaller fillings that preserve as much natural tooth structure as possible. Better yet, the lack of metals means no excessive sensitivity to temperature changes!
Learn More About Tooth-Colored Fillings
Dental Bonding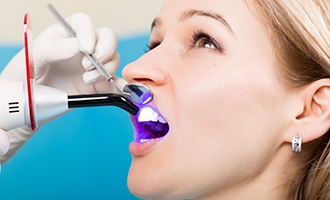 Sometimes, even the smallest smile flaws can loom large in photos or the bathroom mirror. If you're ready to make a quick change, direct bonding may be the best method available. For this cosmetic service, Dr. Bancroft will use the same material that make up our tooth-colored fillings – composite resin. After determining the ideal shade, she will apply the resin to the tooth in question, sculpt it into a lifelike shape that hides the chip, stain, or other minor flaw from view, and harden it in place with a curing light. You'll be ready to smile brighter after just one visit.
Opalescence® At-Home Teeth Whitening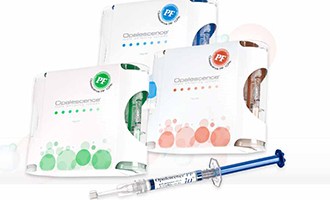 Teeth whitening is one of the most popular cosmetic services, and it's not hard to understand why. Most patients will experience some discoloration or staining on the tooth enamel over the years, and while "over the counter" whitening products may not be able to reserve the effects, professional kits from a trusted dentist like Dr. Bancroft are more than up to the challenge. After just a few weeks of using Opalescence whitening gel and custom oral trays at home, patients should see their smile's natural color brighten by several shades.
Learn More About At-Home Teeth Whitening
Invisalign® Clear Braces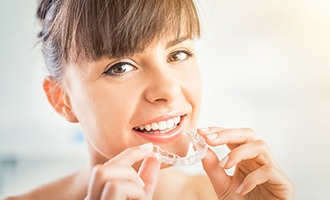 Far too often, older patients feel like they've simply missed the boat on straightening their smile. They don't want to commit to wearing juvenile metal braces, after all – and they shouldn't have to! At J.B. Dental, Invisalign Clear Braces offers a more subtle and sophisticated alternative to traditional orthodontics. There are no more brackets, no more wires, and no more rubber bands. Instead, patients wear sleek aligners that fit comfortably over the rows of the teeth and are pleasingly clear.
Learn More About Invisalign® Clear Braces
Icon Treatment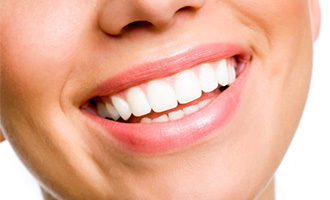 Everyone wants white teeth, but white spots on the teeth are much less desirable. If your teeth suffer from uneven coloration due to factors like fluorosis or dental trauma, talk to Dr. Bancroft about Icon treatment. This painless, minimally invasive procedure uses a special resin to fill in unsightly areas, resulting in a smile that appears much more uniform. The process is fast and relatively inexpensive. It is suitable for most patients who have white spot lesions on their teeth.
Learn More About Icon Treatment
Understanding the Cost of Cosmetic Dentistry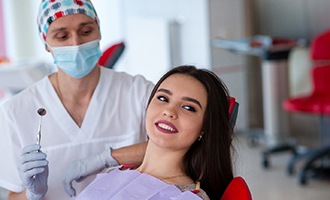 The cost of cosmetic dentistry will be determined once you meet with Dr. Bancroft. Your initial consultation will not only include diagnostic imaging and a visual examination, but it will also include a thorough treatment plan and cost estimate. By determining the severity of your cosmetic imperfections and which services best meet your needs, we can help you better understand how much your new smile will cost and how you can prepare to pay for treatment.
Which Cosmetic Dental Service is Right for Me?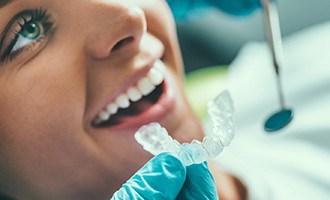 At J.B. Dental, we offer many unique cosmetic services, each with its own price point. Before deciding which one you want to pursue to transform your smile, review the following information to better understand which one might be right for you:
Porcelain Veneers: These thin sheaths of porcelain are custom-made to transform the shape, size, and color of your teeth. Placed in just two visits, they can last 10+ years but are considered permanent. Because they do require the removal of some tooth enamel, they are a costly but highly effective option.
Metal-Free Dental Restorations: If you have damaged or decayed teeth, you can opt for metal-free dental restorations. While these are fine if you have one or two teeth you want to protect, it can be more expensive if you rely on these restorations to improve multiple teeth or an entire arch.
Dental Bonding: Relying on composite resin that is color-matched to your natural enamel shade, dental bonding is a quick and affordable option for anyone looking to keep their treatment on the more conservative side. It is ideal for minor flaws and can last several years before needing to be replaced.
Tooth-Colored Fillings: These color-matched restorations use composite resin to fill in damaged areas of tooth structure and are placed in a single visit. Much less expensive than dental crowns, they do require more frequent replacement because of daily wear and tear.
At-Home Teeth Whitening: Instead of wasting your hard-earned money on store-bought whitening kits, you can pay more for professional treatment and expect long-lasting, beautiful results. With customized trays by Dr. Bancroft, you can ensure a safer and more powerful treatment option that eliminates stains and minimizes the potential for sensitivity.
Invisalign: When teeth are crooked, overcrowded, gapped, or misaligned, Invisalign can be a great option to achieve a straighter smile. However, orthodontic treatment is known to be costly, but you may be able to file with your dental insurance to lower your out-of-pocket expenses.
Icon Treatment: To eliminate white spots on your teeth, J.B. Dental can use Icon treatment to quickly and painlessly complete the process. Relatively inexpensive, it is a great option if you want to conceal the white spot lesions on your smile.
Cosmetic Dentistry Can Be An Investment Worth Making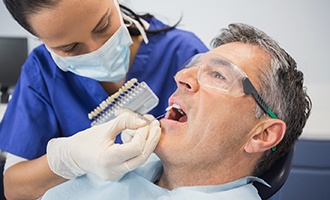 Yes, cosmetic dentistry is more than just a way to boost the appearance of your smile. Your investment means that you value the aesthetics your smile can provide. Everyone knows that healthy, beautiful teeth and gums help to make a good impression, so preparing for a job interview, meeting future in-laws, or catching up with friends you haven't seen in years will not seem quite as daunting as if you chose to forgo a smile improvement.
No matter the type of cosmetic dental treatment you choose, you can trust that Dr. Bancroft and our team will deliver high-quality results that you can be proud to show off to family, friends, and colleagues.
How to Make Cosmetic Dentistry Affordable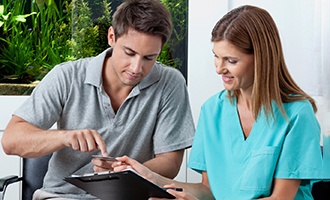 At J.B. Dental, we aim to keep our services affordable and accessible to all patients, which is why we provide two alternative payment options for cosmetic care: CareCredit and our In-House Membership Plan.
By applying for flexible financing through CareCredit, you can enroll in a low-to-no-interest payment plan with no surprise fees. Instead of paying the full amount upfront, you can pay it off over several months so that you remain within your budget.
If you opt to enroll in our in-house membership plan, you'll find that with one low annual fee, you gain access to preventive care that is designed to keep your smile healthy year-round as well as a 20% discount on all other available treatments.
Cosmetic Dentistry FAQs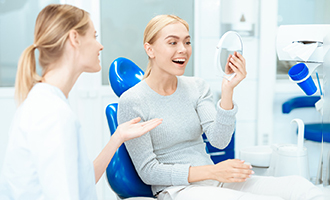 It's not uncommon to have questions about cosmetic dentistry. Knowing which treatments are available and how to choose which one is right for you requires careful research and thorough discussions with a skilled cosmetic dentist. This is why Dr. Bancroft and our team at J.B. Dental have made it easy to get the answers you need to feel confident about the treatment you'll receive from our trusted professionals. Below is a list of common questions about cosmetic dentistry asked by our patients. If you do not see yours listed, please contact us to schedule an appointment.
Is Cosmetic Dentistry Expensive?
Cosmetic dentistry is no longer an out-of-reach dental option. While these services are not covered by dental insurance, there are additional ways to pay and keep your expenses low. Dr. Bancroft not only partners with CareCredit, a third-party financing company that offers low-to-no-interest payment plans but also offers an in-house membership program for uninsured individuals.
By paying one low annual fee, you gain access to preventive services and receive 20% off all other available treatment options. By choosing one of these available methods of payment, you can pursue cosmetic dental care without emptying your savings.
How Can Cosmetic Dentistry Change Your Life?
Opting to embrace cosmetic dentistry not only ensures that the look of your smile will improve but also, you'll notice a difference in your mental and emotional health. When you like what you see in the mirror, you're more apt to smile. In turn, this helps to improve your mood so that you are more enjoyable to be around.
A smile that looks and feels healthy can help you make a good first impression no matter if you're applying for a job or meeting your future in-laws. With a fully transformed appearance, you'll feel more confident to embrace opportunities and meet new people that you may have chosen to bypass before.
How Do I Know If I Need Cosmetic Dentistry?
Knowing whether you need cosmetic dentistry or not is a personal decision. If you're unhappy with the look of your smile, you are welcome to schedule an appointment with Dr. Bancroft. She will evaluate your smile and take digital images to pinpoint problem areas. After discussing your concerns and desired goals, she can create a personalized treatment plan that is designed to address chips, cracks, stains, discoloration, minor gaps, misshapen teeth, and even minor misalignment.
You will need to be free of cavities, tooth decay, and gum disease before undergoing cosmetic treatment, however. If preliminary treatment is required, you can expect that your transformed smile will need to wait until your oral health is in better shape.
What is the Difference Between a Dentist and a Cosmetic Dentist?
Licensed dentists with a DDS or DMD degree are eligible to undergo training in cosmetic dentistry. Although it is not viewed as a specialized field by the American Dental Association (ADA), dental professionals can choose to take additional courses to receive training and experience when it comes to placing veneers, providing teeth whitening treatment, and creating straighter smiles with Invisalign. Dr. Bancroft regularly completes continuing education courses focused on cosmetic dentistry so that she can provide the best possible care to her patients.