Invisalign® Clear Braces – Westminster, CO
Straighten Teeth Without Metal Braces
For many adults, the prospect of spending months or even years wearing metal brackets and wires just isn't in the cards. Thankfully, there are alternative ways to achieve straight, gap-free teeth that you can show off proudly. At J.B. Dental, our team is proud to offer Invisalign Clear Braces, which features the use of clear, customized aligners that slide right over teeth comfortably and are barely noticeable when worn. Dr. Joanne Bancroft would love to welcome you in for a consultation here in Westminster, CO and help you determine whether or not you're the right candidate for this modern service – contact us today!
How Does Invisalign Treatment Work?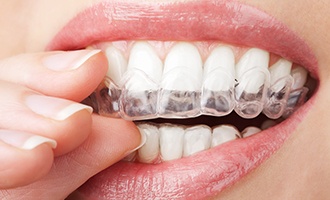 After performing an initial consultation and capturing detailed impression of the patient's teeth, the Invisalign Laboratory will design a series of high-quality aligners that are sent back to our practice. Each unique aligner represents a different stage of the patient's gradual tooth movement, and their job is to wear them as directed (typically for a few weeks at a time) before switching to the next aligner in the set. It's crucial to keep the aligners in the mouth for 22 hours or more a day, only removing them to eat, brush, and floss.
Additionally, Dr. Bancroft will want to see patients for a brief progress appointment around every six weeks. During this time, she will also provide the next few aligners needed for treatment. While every case is unique, most patients can expect to be finished with Invisalign after 9-18 months of wear.
What are the Benefits of Invisalign Clear Braces?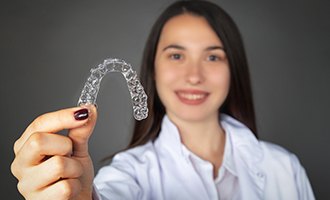 Like the name clearly implies, Invisalign aligners are pleasingly subtle and very hard to notice in everyday life. Patients can focus on living life to the fullest instead of constantly worrying whether or not people are staring at their braces!
Because the Invisalign aligners are removable, no changes to your diet or oral hygiene routine are required.
The aligners are made of a smooth, comfortable plastic, with no poking orthodontic wires or uncomfortable tightening to worry about.
While traditional braces may require upwards of 2-3 years to be fully effective, most patients will be finished with Invisalign treatment long before that.
Understanding the Cost of Invisalign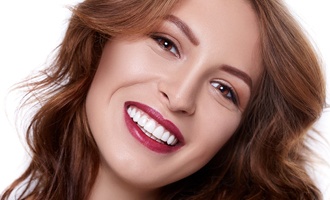 The severity of your dental issue, the number of aligners you will need, and the potential preliminary treatments that may be required are all considerations your dentist will use to formulate the cost of Invisalign in Westminster. No two patients are alike, so you cannot expect to pay the same as someone else. But if you're concerned about the cost, you can rely on our dental team to work to identify ways to help you save. Whether you're using dental insurance, are enrolled in our in-house membership plan, or considering flexible financing, we're here to help.
Factors that Affect the Cost of Invisalign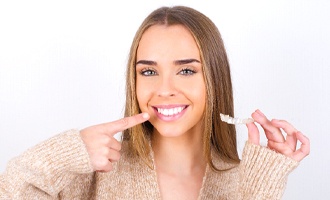 When meeting with your Invisalign dentist in Westminster, you'll undergo a full examination to determine your candidacy for treatment. Not everyone is eligible for this type of orthodontic care. Some issues require the use of metal braces; however, Dr. Bancroft and our team will ensure that you get the results you desire using the most beneficial method of treatment.
After reviewing the state of your smile and the type of problem that exists (i.e., overcrowding, gaps between teeth, misaligned bite), we will determine how many aligners will be necessary to achieve results as well as how long treatment is expected.
Invisalign vs. Smile Direct Club™: Which Costs More?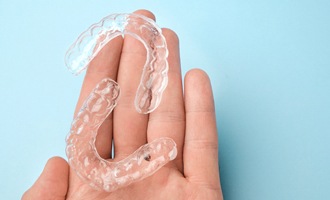 Smile Direct Club™ is a tempting solution for individuals who are looking for a less expensive, do-it-yourself approach to orthodontics. Unfortunately, while the price tag may be more appealing, the results can require you to see a local orthodontist or dentist who must repair your smile.
Before picking up the phone to call about receiving your kit for DIY aligners, consider the following reasons you'll find it more advantageous to choose a professional like Dr. Bancroft to administer treatment:
You must take impressions at home without the help of a skilled professional. If you are not trained to do this, it can lead to ill-fitting aligners that can ultimately mess up your teeth.
Should a problem arise throughout treatment, you will not have access to an orthodontist or dentist who can help. Instead, you'll need to find a local professional you can see face-to-face, which will cost more money.
Not all patients are considered good candidates for Invisalign. Without a proper evaluation, you may be pursuing a method of treatment that can damage your smile instead of helping it.
Allowing Dr. Bancroft to perform Invisalign treatment will lend you the results you truly desire. Not only is it safer, but you can rest easy knowing that your future smile is in trusted hands.
Does Dental Insurance Cover Invisalign?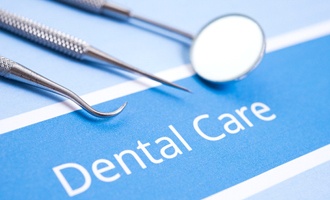 Depending on your coverage, you may or may not receive financial assistance from your dental insurance company. Many plans must be purchased in addition to your regular policy. These oftentimes have specific terms that apply only to individuals under a certain age (i.e., 19) or can be used on certain types of orthodontic treatment (i.e., metal braces).
However, many dental companies do recognize Invisalign as a viable and necessary option, so the only way to know is to review your plan or have a member of our team work on your behalf to get you the answers you need.
Options for Making Invisalign Affordable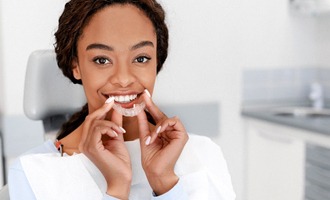 Even if dental insurance isn't an option when it comes to paying for your Invisalign in Westminster, Dr. Bancroft offers additional ways to pay for your care, such as:
In-House Membership Plan: For one low yearly fee, you can receive access to basic preventive care as well as discounts on all other available treatments. This is for uninsured individuals only and allows you to bypass the red tape commonly associated with dental insurance.
Flexible Financing: With CareCredit, you can finance your Invisalign treatment by breaking up the cost into manageable monthly payments. Enrolling in a low or no-interest payment plan makes it easy to stay within your budget and focus on your future smile.
Invisalign FAQs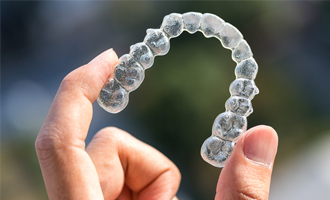 When it comes to orthodontic treatment, Invisalign has been a real game-changer. But although it provides countless benefits, it's still natural to have a few questions about the process beforehand. To make sure you have the information you need to make the best decision for your smile, we've put together answers to several Invisalign FAQs below. But feel free to contact us if there's anything else you'd like to know or if you'd simply like to schedule a consultation with Dr. Bancroft!
How Long Does Invisalign Treatment Typically Take?
One of the biggest advantages of Invisalign is that it's often faster than brackets and wires. The average time to finish treatment with traditional braces is 12-24 months, while most Invisalign patients get their results in just 9-18 months.
What Happens After I'm Done Wearing My Invisalign Aligners?
After completing orthodontic treatment, whether it's traditional braces or Invisalign, you must wear retainers to prevent your teeth from shifting back to their initial positions. This couldn't be easier with Invisalign because you'll simply use another set of clear plastic trays that are very similar to your aligners.
After your treatment is complete, we'll discuss how long you'll need to wear your retainers. Typically, it's 22 hours per day at first and eventually you'll only wear them at night.
Am I a Good Candidate For Invisalign?
Fortunately, Invisalign works for most patients with mild to moderate crowding, gaps, open bites, overbites, underbites, and more. However, we always have your best interests at heart and may recommend an alternative for more severe bite or alignment issues.
In addition, we want you to have reasonably good oral health so we'll make sure you don't have untreated cavities or gum problems before making a recommendation. Also, Invisalign works best for patients who can commit to wearing their trays at least 22 hours per day. Teenage patients often struggle with compliance more than adults.
To know for sure if Invisalign is right for you, give us a call to schedule a consultation. After Dr. Bancroft has evaluated your needs, she'll create the best treatment plan for your needs.
Does Insurance Cover Invisalign?
Fortunately, many insurance plans that already cover orthodontic treatment will cover Invisalign at the same rate as traditional braces. Since every plan is different and it can be hard to understand your benefits, don't hesitate to ask us for help – we're happy to take a look at your plan. If you're uninsured, we also offer CareCredit, a third-party financing option that allows you to make monthly payments with little to no interest.
One thing we can say with certainty is that many of our patients report that Invisalign was one of the best decisions they've ever made. While treatment is usually completed in just 9-18 months, you'll reap the benefits of a straight, beautiful smile for life!