All-On-4 – Westminster, CO
Fewer Implants for a Stronger Smile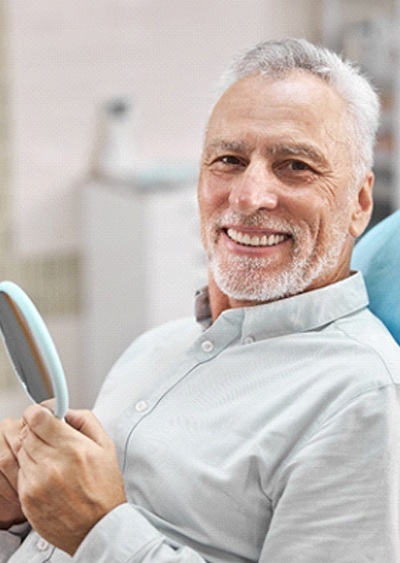 At J.B. Dental, Dr. Bancroft and her team want all patients with missing teeth to experience the many unique benefits of permanent prosthetics. While traditional dental implants are superior to traditional dental bridges and dentures, they are not always a viable option for patients missing an entire row of teeth. This is where All-On-4 in Westminster can be a valuable alternative. Using fewer implant posts, individuals who lack necessary jawbone density can achieve the same great results provided by dental implants. Contact us today to schedule an appointment and learn more about All-On-4.
How Do All-On-4 Implants Work?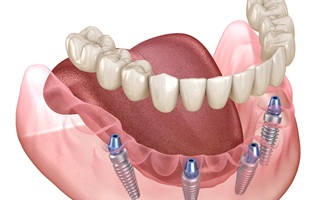 All-On-4 dental implants use only four posts instead of the regular four or six that come with implant dentures. Using the densest areas of a person's jawbone, your implant dentist in Westminster will carefully plan and position each post to ensure maximum support.
Am I a Candidate for All-On-4 Implants?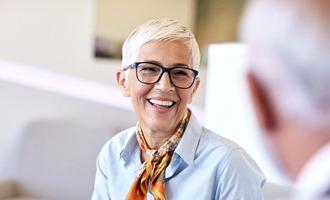 The only way to know if you are a qualified candidate for All-On-4 is to schedule a consultation with Dr. Bancroft. It is during this visit she will evaluate your oral cavity and facial structures to determine your oral and overall health. If you suffer from severe bone loss as a result of periodontal disease or have tooth decay on all your existing teeth, we can remove them before moving forward with All-On-4.
You will also need to commit to the process of maintaining your new teeth. This will include a proper oral hygiene routine, eating nutrient-rich foods, and continuing to see your dentist for regular checkups and cleanings.
Benefits of All-On-4 Implants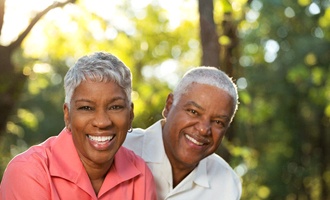 You will find that by choosing All-On-4 dental implants, you can expect a wide array of benefits, such as:
Getting to eat all your favorite foods and never worry about accidental slippage or your teeth falling out.
Possessing greater confidence in the way you look and speak when talking to others.
All-On-4 is easy to clean and maintain, requiring no special cleaners or adhesives.
Enjoying a stronger bite force and chewing power.
A more youthful appearance because your implant posts will fill out your facial structure.
Greater jawbone stimulation that minimizes your risk for facial collapse, which is common among individuals with tooth loss.
Longer-lasting prosthetics that can remain in place for 30 years or even a lifetime.
All-On-4 vs. Traditional Implants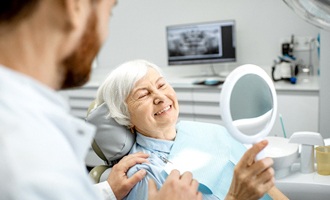 If All-On-4 and traditional dental implants in Westminster use the same prosthetics, what makes them different? Here are just a few of the many ways these two solutions differ:
Traditional implant dentures require between four and six dental implants, whereas All-On-4 uses only four implant posts. This means quicker healing after your procedure.
Because All-On-4 uses just four implants, you'll pay less, which is an attractive benefit when you consider the initial cost of dental implants.
Depending on your case, you may be able to receive your new teeth the same day as your All-On-4 procedure. With implant dentures, you must wait anywhere from 3-6 months.