Emergency Dentist — Westminster, CO
Helping You Get Out of Pain
Dental emergencies always seem to strike at the worst possible time, whether your child has cracked a tooth right before school photo day or you've woken up with severe mouth pain in the days leading up to a much-anticipated vacation. At J.B. Dental, we understand how difficult and frightening these situations can be for busy patients, and our team wants to help. That's why Drs. Bancroft and Lim make time for dedicated emergency care here in Westminster, CO as soon as possible. We will diagnose your condition, relieve any severe discomfort, and start working with you towards the right restorative solution so that your smile regains its happy glow in record time. Contact us today!
Why Choose J.B. Dental for Emergency Dental Care?
Same-Day Dental Emergency Appointments
In-House Dental Membership Program
Sedation Dentistry Available
How We Treat Dental Emergencies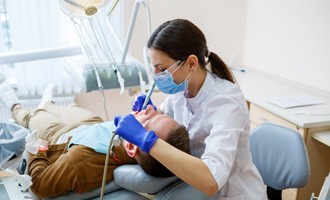 Call: The first step you should always take if you're experiencing a dental emergency is to call our office. We'll provide you with first aid guidance and help you minimize any chances of sustaining additional oral damage until you reach us.
Examine: Once you arrive, our team will jump into action by taking any necessary X-rays or other diagnostic images, and one of our emergency dentists will complete a thorough examination of your mouth. Based on our team's findings, we'll be able to diagnose the problem at-hand.
Plan: Once we've made a diagnosis, we'll outline our recommended treatment plan and walk you through it and answer any questions you may have.
Treat: When you consent to move forward with treatment, we'll administer any necessary dental sedation and work efficiently and effectively to get your smile back in good health.
The Most Common Dental Emergencies
When faced with a worrisome dental emergency, being able to trust in an experienced and compassionate dentist for support can make a world of difference. If you find yourself in need of urgent care, call our office immediately to schedule an appointment with Drs. Bancroft or Lim. We'll provide you with over-the-phone first aid guidance and schedule an appointment for you as soon as possible.
Understanding the Cost of Dental Emergencies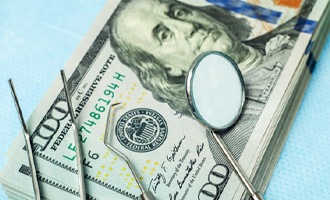 The cost of treating a dental emergency depends on a variety of factors, including the extent of the damage to your smile, what type of treatment you require, and whether you'll need follow-up care. After Drs. Bancroft or Lim have had an opportunity to examine your mouth and diagnose the problem, our team will provide you with a detailed cost estimate and treatment outline so you know exactly what to expect. We're also in-network with most major PPO plans and offer additional financing through CareCredit as well as our in-house membership plan to make treatment more affordable.
How to Prevent Dental Emergencies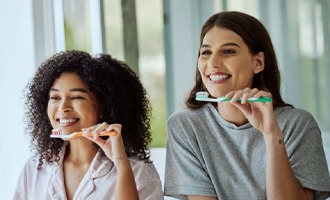 While you can't completely avoid experiencing a dental emergency, there are several ways to reduce your risk, such as:
Maintaining good at-home oral hygiene.
Visiting your dentist every six months for routine checkups and cleanings.
Maintaining a balanced diet.
Avoid chewing on foods that are excessively hard or crunchy.
Stop bad oral habits like smoking.
Protect your teeth from grinding and clenching.
Don't use your teeth as tools to open packages.
Root Canals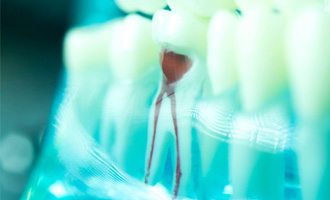 Many patients fear hearing the words "root canal" in the dentist's office, but our team is here to reassure you that there's nothing to worry about. In fact, this procedure can be your smile's saving grace! During root canal therapy, your emergency dentist will carefully access the inner pulp of the infected tooth and remove dangerous bacteria before covering the treated structure with a customized dental crown for long-term protection. Today's state-of-the-art tools and comfort techniques have helped make root canals very simple, and most treated teeth are able to stay safe in your natural smile for many more years.
Tooth Extractions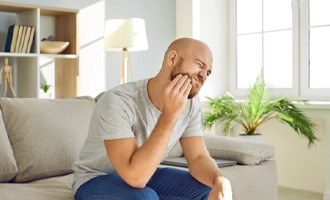 Extraction is never a service that our team will recommend lightly – preserving and protecting natural teeth is virtually always the best course of action. However, there are circumstances where removing one or more teeth may be what's best for the patient's health and wellbeing, such as:
When a tooth has suffered a traumatic injury
When advanced decay and/or periodontal disease has severely affected a tooth's health
When the patient needs orthodontic treatment and more room has to be created in the mouth
When younger patients have "baby" teeth that are overstaying their welcome and preventing adult teeth from emerging
Drs. Bancroft and Lim will address every unique extraction case from a personalized angle, taking the time to ensure the patient feels comfortable and safe throughout the treatment process.
Learn More About Tooth Extractions
Dental Emergency FAQs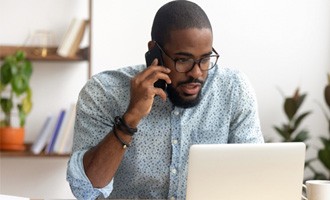 A dental emergency can make your life grind to a sudden halt. The pain, swelling, and other symptoms can make it difficult if not impossible for you to concentrate on work, enjoy time with family and friends, and consume a balanced diet. That's why you should seek treatment for your dental emergency as soon as possible — before the problem gets worse and leads to potentially life-threatening complications. But how exactly should you handle these situations? Let's examine some FAQs regarding urgent oral health problems.
How soon do I need to visit the dentist if I have an emergency?
The sooner, the better. Receiving prompt care is especially important if one of your teeth got knocked out; if you get help within an hour or so, it might be possible for your emergency dentist to splint it back in place. In other situations, such as if you lost a filling, you may be able to practice self-care for a day or two before you visit your dentist.
What is the best way to manage my pain?
Some people find it beneficial to apply a topical pain reliever to the gums around a hurting tooth. You can also take over-the-counter pain medications and use ice to mitigate any swelling. However, bear in mind that even if you can keep your pain level tolerable via your own efforts, you still need to see a dentist who can address the cause of your discomfort.
Is the treatment worse than the problem?
Some people struggle with dental anxiety, so they delay seeking treatment even when they are in pain. Rest assured that emergency dental treatments, such as tooth extractions and root canal therapy, are typically quite comfortable for patients. Your dentist may use both local anesthetic and sedation to help you breeze through your procedure.
What should I do if I face a dental emergency and can't reach my regular dentist?
If you are out of town or for some other reason cannot get in touch with your regular dentist, the steps you should take depend on the specifics of your situation. You may choose to wait until you get home to see your regular dentist if the issue is relatively minor. In more urgent situations, such as if you have a dental abscess or a tooth gets knocked out, it may be best to contact a different dentist and follow up with your regular dentist later.