Tooth Extractions – Westminster, CO
Removing Badly Damaged Teeth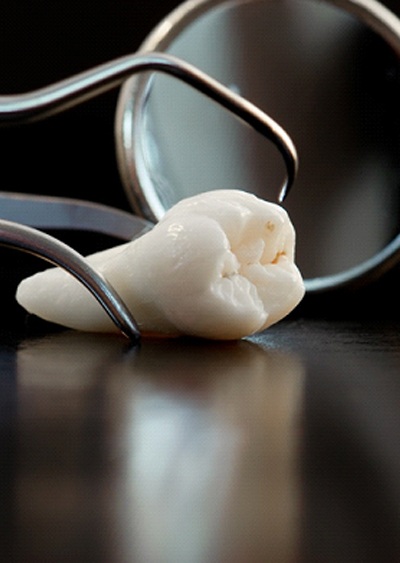 If your tooth is in pain or has suffered from a severe physical injury, we'll do whatever we can to save it, whether it means placing a crown or performing root canal therapy. However, if the damage is to great, we might have no choice but to perform an extraction. If that happens, Dr. Joanne Bancroft will take every step to make sure that you stay as comfortable as possible during the procedure.
Why Does My Tooth Hurt?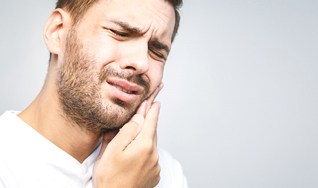 There are a few different reasons why you might have a toothache. Sometimes it's simply due to a piece of food getting stuck and the solution is as simple as flossing. However, if your toothache is severe and lasts more than a couple of days, there's a good chance that extensive tooth decay has caused an infection.
An infected tooth can often be treated, and it's always better for your oral health to save all your pearly whites whenever possible. However, there are cases where the infection has become too advanced and has done too much damage to the tooth; in that situation, the only way to stop it from spreading is with an extraction.
The Extraction Process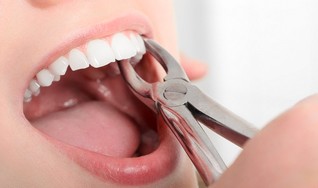 Before the procedure, we'll take an x-ray to determine the best approach. We might prescribe some antibiotics beforehand, and we'll use a local anesthesia to numb the tooth and the area around it.
There are two kinds of extraction: simple and surgical. A simple extraction can be performed with forceps and is performed on clearly visible, easily accessible teeth. If your tooth has been impacted (meaning it hasn't erupted through the gum) or is too large to be extracted in one piece, surgery is necessary. For this approach, we'll make an incision in your gum tissue to access the tooth; we might also need to break the tooth into small pieces before we can remove it.
Afterwards, you'll bite down on a piece of gauze for about 30 minutes to stop any bleeding. We might need to use sutures to hold the gums together while they heal; they'll dissolve on their own after 7 days.
Tooth Extraction Recovery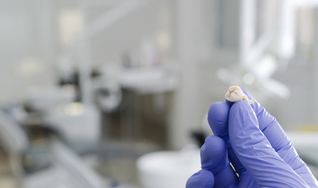 It will take about one to two weeks for your mouth to fully recover from a tooth extraction. Here are a few tips to make the process more comfortable:
Use painkillers or antibiotics as prescribed.
Don't spit or rinse for about 12 hours after the extraction. (This could dislodge the blood clot protecting the affected area.)
If you smoke, you'll need to avoid cigarettes for at least 48 hours after the surgery.
Avoid rigorous physical activity for a couple of days.
After the first 24 hours, you can rinse your mouth with salt water.
You'll need to take soft foods like soup and pudding for at least the first day or two after the procedure. As the area heals, you can gradually work your way back up to more solid foods.
Tooth Extraction FAQs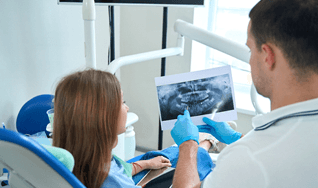 Are you preparing to undergo a tooth extraction? If so, we understand that you have questions. Dr. Bancroft and our team want you to feel confident and at ease about your decision to choose in your pursuit of better oral health. We know these procedures can be worrisome, but we go the extra mile to make sure you are comfortable and safe the entire time. Whether you just learned you need an extraction or are preparing to go in tomorrow for your procedure, we've compiled the answers to some of our patient's most frequently asked questions below. If you do not see yours listed, please feel free to give us a call.
Does Getting a Tooth Extracted Hurt?
Before having a tooth removed, your dentist in Westminster will start by numbing your mouth. This will be a relief if you are concerned about any potential pain. Using local anesthesia and sedation dentistry, if needed, Dr. Bancroft will ensure that you feel no discomfort before she begins the removal process. Once you're thoroughly numb, she will start to extract the tooth or teeth from your mouth. Afterward, it will take time for the anesthesia to wear off, but you can expect to feel some soreness and discomfort. This is why we recommend following the aftercare instructions we provide, which may include taking an over-the-counter pain reliever.
Adhering to the instructions you receive will ensure that inflammation is minimized, and healing is successful. Should you experience pain or a fever, you'll need to contact our office right away.
What Are My Options for Replacing a Missing Tooth?
If you have to have a tooth extracted, you will also need to have it replaced. While this is unlikely to happen on the same day, your dentist will go over the different options for tooth replacement, which include: dental bridges, dentures, and dental implants. Depending on your preference, budget, and the status of your oral and overall health as well as your jawbone, one solution may be better than another. Generally, dental implants are considered the superior form of tooth replacement because of their ability to replace the entire tooth structure. They also last much longer and generate improved oral functionality.
Can I Smoke After Getting a Tooth Extracted?
It is always best if you try to stop smoking before any kind of oral procedure. However, attempting to use cigarettes, cigars, e-cigarettes, or other tobacco products after your surgery will only delay your healing. This is why you are instructed not to smoke immediately following your procedure. Instead, you should avoid it for at least five days. It is better, however, if you wait a full two weeks.
Talking to your dentist about your desire to quit is helpful, so if you want tips or need recommendations for cessation resources, don't hesitate to ask.
How Should I Prepare for My Tooth Extraction?
Before you arrive for your appointment, you'll want to make sure that all your questions are answered by Dr. Bancroft. This can include asking about what foods you should or should not eat the day of your procedure as well as what you should plan to bring with you. Also, you'll need to know if there are any medications you're currently taking that you should stop beforehand. Should your dentist have specific instructions, make sure to adhere to them (i.e., picking up a prescription).