Children's Dentist – Westminster, CO
Skilled, Compassionate Care for Young Smiles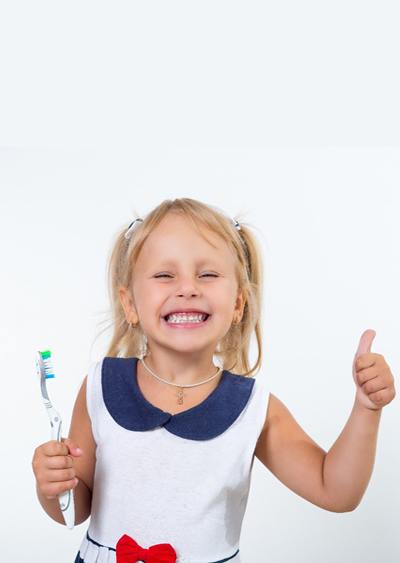 There are few things as infectious and endearing as a child's sincere smile. Whether your little one is laughing at a joke, telling you about their accomplishments, or playing games, you love to see their face light up with a genuine grin. Of course, you want to do more than just enjoy your child's smile. You also want to safeguard it from dental problems. Here at J.B. Dental, Dr. Bancroft and the rest of our team are eager to provide gentle, compassionate care for every member of your family, including your children.
If you have questions or concerns about wisdom teeth extractions, feel free to give us a call or click the button below for additional information
The Importance of Pediatric Dental Care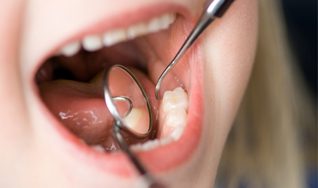 Some parents make the mistake of believing that dental care is not important for young children because their baby teeth will eventually fall out anyway. In fact, baby teeth are extremely important. They help your child learn to eat and speak properly, and they aid in proper development of the adult teeth. Furthermore, dental problems in baby teeth are just as painful as those in adult teeth, and no parent wants to see their child suffer.
Children's dentistry is also vital because it helps young ones to establish good habits. At their regular checkups, they'll learn that a dentist is no one to be afraid of. Dr. Bancroft and our team will also educate them on things like brushing, flossing, and choosing tooth-friendly snacks. The lessons they learn in our office may set them up for a lifetime of healthy smiles.
Your Child's First Dental Visit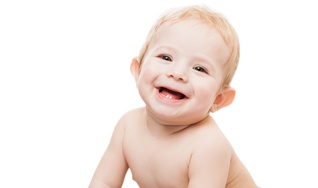 Your child should have their first dental visit shortly after their first tooth erupts, before they reach their first birthday. At this appointment, you can hold your child in your lap as Dr. Bancroft examines their tooth (or teeth) and gums. She'll check for any signs of developmental issues and answer any questions you may have about how to care for your little one's smile at home. A hygienist may also clean the teeth and demonstrate how you can properly clean your child's mouth as part of your normal daily routine.
After your child's initial dental visit, you should bring them back to our office every six months for further checkups. As they grow, we'll recommend treatments, such as fluoride or sealants, to help them maintain their oral health.
At-Home Dental Care Tips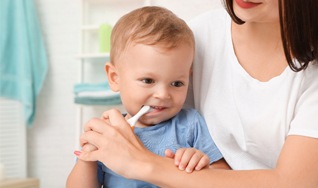 Here are a few tips to help you care for your child's smile between dental visits:
Beware of baby bottle tooth decay. Try not to put your infant or toddler to bed with a bottle full of milk or another beverage that contains sugar. Doing so can drastically increase the chances of tooth decay.
Teach good habits. You should brush and floss your child's teeth for them until they develop the fine motor skills needed to do it on their own (which usually happens around the time they can tie their own shoes). Even before that, though, you can let them have the first pass at brushing before you take over so they can establish good habits.
Shop for healthy snacks. Instead of filling the pantry with sugary, starchy goodies, teach your children to enjoy fruits, veggies, and calcium-rich snacks.
Is your child's smile due for a little TLC? Contact J.B. Dental today to schedule their next (or first) appointment.
Wisdom Tooth Extractions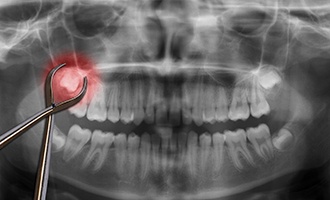 Wisdom teeth (also known as third molars) are the last adult teeth to emerge into a patient's mouth. They typically make their appearance in the teenage/young adult years, although every person is different – in fact, some patients don't even develop wisdom teeth at all! Unfortunately, these late bloomers can lead to serious oral health problems, including impaction (the teeth becoming trapped within the jawbone) and overcrowding. Dr. Bancroft will assess the health and trajectory of wisdom teeth in younger patients with the help of digital X-rays, recommending extraction as needed to help their smiles stay safe and healthy.