Teeth Whitening – Westminster, CO
We'd Love to Help Your Smile Shine
According to a national survey from the American Dental Association (ADA), your smile outranks your eyes, hair and body type as the most attractive physical feature. However, many people keep their smiles to themselves because they're embarrassed by yellowed or stained teeth. First impressions do matter, and teeth whitening could prove to be the difference in making a great one!
At J.B. Dental in Westminster, we can do far more than make your teeth "just a bit whiter." We offer a variety of tooth whitening treatments designed to suit any budget! We will provide you with multiple shades of professional whitening for a significantly brighter smile.
Many factors can cause your teeth to become discolored: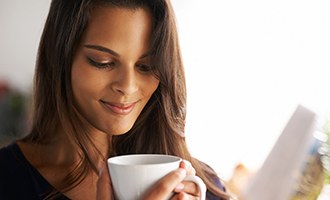 Antibiotics – The use of antibiotics during childhood or exposure to high levels of fluoride or tetracycline can cause dull or discolored teeth.
Foods – Oranges, blueberries, cranberries, and many other foods can discolor teeth, as can coffee, tea, and foods and drinks with tannins such as red wines.
Tobacco – Smoking or chewing can lead to a brownish, discolored smile.
Genetics – Heredity plays a definite role in the strength and appearance of your teeth.
Age – Teeth typically darken as you get older. This typically happens when the enamel that protects your teeth wears away and exposes the tissue inside them, which is known as dentin.
What Options Do I Have to Whiten My Teeth?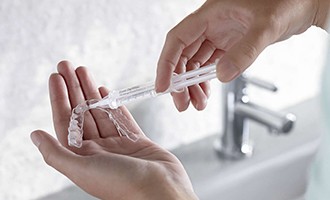 You have probably noticed many over-the-counter tooth whitening products available in your local stores, such as whitening toothpastes and at-home bleaching strips. Although some of these can be effective, many do not contain ingredients that are strong enough to fully get rid of stains and discolorations. This is especially true if you have teeth with darker stains or grayish stains.
If you've tried any of these products and haven't seen any improvement, keep in mind that there are several other options available. If you're looking for professional teeth whitening, J.B. Dental in Westminster is far more effective and convenient at treating discolored teeth. Using higher quality bleaching products, your teeth will look much whiter than with store-bought solutions. Depending on how stained your teeth are, you might need to have more than one teeth whitening treatment done.
Take-home custom trays are available. Our dental assistant will take an impression of your teeth and fabricate trays to fit your smile. You will then be trained on how to use these trays at home with professional strength bleach. This gives you the ability to not only whiten initially, but to touch up your smile whenever you feel the need. Bleach refills are available through our office at any time.
As trained dental professionals, J.B. Dental implements industry-approved techniques to gently and safely whiten your teeth. We want your beautiful smile to be all that it can be, and we know that you want the same. Contact J.B. Dental today and schedule a free consultation about teeth whitening or any other dental services that you may need!
Understanding the Cost of Teeth Whitening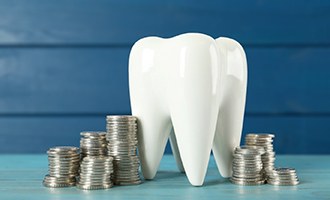 If you're interested in significantly improving the appearance of your smile, then you'll likely want to undergo professional teeth whitening for a convenient and effective solution. While this cosmetic service can treat discoloration or stains in a timely manner, you'll want to know about the overall price before jumping on board. Our team can walk you through what to expect from the process and your financing options so that you can work within your budget. Keep reading to learn more about the cost of teeth whitening in Westminster.
Factors That Affect the Cost of Teeth Whitening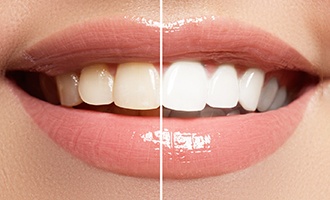 Since every person's smile will be different, you won't typically expect a set fee for the price of teeth whitening. Various factors can influence the amount you'll have to pay before you can accomplish your desired look. Some of the most common ones include:
The severity of the dental stains
The kind of discoloration you're experiencing (intrinsic vs. extrinsic)
Any preliminary treatments you need before whitening, such as a filling
Types of Teeth Whitening: What Do They Cost?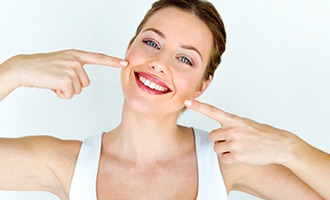 There are various types of teeth whitening products, each with its unique price range. Here are some of the options you can expect to consider and the usual costs attributed to them:
Over-the-counter teeth whitening gels and strips are very affordable, as each box is priced around $20-$40, containing enough material to last a couple of weeks.
Store-bought teeth whitening trays often cost $100 or less.
Professional take-home teeth whitening kits usually go for around several hundred dollars.
Inexpensive Teeth Whitening vs. Professional Teeth Whitening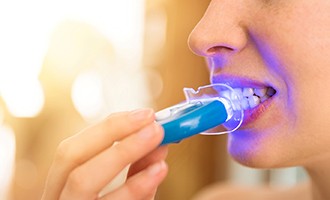 Many people are tempted to go for more affordable teeth whitening options so that they can work within their budget. However, it's important to remember that the quality of this cosmetic treatment is often closely related to how much you pay. In most cases, store-bought products provide lackluster results, especially since they aren't custom-designed for each person.
With professional whitening treatment, our team can tailor your whitening kit specifically for your smile. We'll also use higher-quality bleaching agents, which will deliver longer-lasting and more dramatic results for your pearly whites. Though the upfront price may be higher than store-bought options, you'll be saving more money in the long run.
Options for Making Teeth Whitening Affordable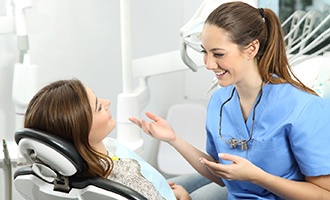 Teeth whitening is a cosmetic procedure, which typically won't receive coverage from dental insurance. Even so, you might try exploring alternative financing options to help make your treatment more manageable. Our team offers a membership plan that can give you significant discounts on multiple dental services, including cosmetic procedures. We're also partnered with CareCredit, which has little-to-no-interest plans that split up the overall cost of treatment into monthly payments.
Frequently Asked Questions - Teeth Whitening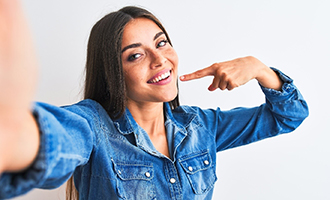 Are you ready to take the next step and begin the process of achieving a brighter, whiter smile? If so, J.B. Dental can be your professional teeth whitening service provider, ensuring you achieve dramatic results that last longer than anything you would buy at your local drug store. By using our take-home kits, we can put you on the path to a greater smile. But first, we want you to feel confident about your decision, which is why we've compiled some frequently asked questions about teeth whitening for you to review. If you have any additional questions, please don't hesitate to contact our office.
Does teeth whitening work for everyone?
In most situations, teeth whitening is a great cosmetic solution for most patients, especially those with good oral health and who have permanent, natural teeth. However, there are instances in which teeth whitening may not prove as helpful. While it is great for removing stubborn, yellowish stains, it can often prove more difficult if you have brown or grayish stains. And while the bleaching substance used to whiten a smile is less likely to cause tooth sensitivity, if you have receding or tender gums, you may be more susceptible to the bleaching agent.
It's always best to let our professionals examine your smile before jumping right into a whitening treatment. This is also why it's recommended that you seek professional treatment instead of an over-the-counter kit.
Do over the counter teeth whitening products work?
While products you can buy at the drug store can whiten your smile, you will quickly find there to be many disadvantages to choosing this option over a professional whitening treatment, some of which include:
One-size-fits-all treatment that often results in leaking gel that irritates soft tissues
Results that do not last
Uneven whitening treatment
Less effective whitening gel that doesn't produce high-quality results
Depending on the results you hope to achieve, you could spend more on boxed treatments found at the store than you would if you saw us for treatment.
Does teeth whitening damage the teeth?
The better question is "does teeth whitening damage the enamel?" Most experts agree that teeth whitening will not damage your tooth enamel, as it is one of the hardest tissues in your body; however, it is possible to experience some tooth sensitivity after having your teeth whitened. It is also important to remember that teeth whitening should be done under the supervision of a dental professional. This prevents overuse that could be damaging over time. It is best to let a professional treat your smile, as they know how often it should be done to ensure your teeth and soft tissues remain healthy.
Does teeth whitening make your teeth sensitive?
It can, but it depends on the individual. Usually, after your first and second treatments, you may find your teeth to be a bit more sensitive. You will need to avoid hot or cold foods and beverages for a short time, and our team will be happy to recommend a toothpaste that can help reduce sensitivity. Over time, this will pass, and you will begin to feel no issues with your teeth all while enjoying your new and improved smile.
What foods should I avoid for whiter teeth?
It is best if you avoid stain-causing foods and beverages, such as:
Coffee
Tea
Soda
Red wine
Fruit juices
Berries
You should also avoid foods with too much sugar or starch (i.e. certain bread, candy, potato chips, cookies) and highly-acidic foods and beverages (i.e. pickles, white wine), as these can break down tooth enamel and cause decay and cavities to develop.