Gum Disease Treatment – Westminster, CO
Healthy Gums Make for a Healthy Life
It is more important than ever to keep your mouth healthy and clean. Here in Westminster, we take a team approach to helping you get this dangerous disease under control by increasing the frequency of your cleanings and addressing your current oral hygiene regimen to enable you to better care for your teeth and gums.
Scaling & Root Planing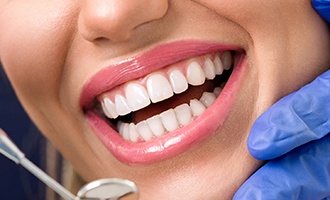 Diagnosing periodontal disease begins with a complete dental exam. At that time, we will check for any presence of disease in the gingiva by measuring the height and health of your gum tissue and the supporting bone. If pockets of bacteria have formed around the teeth and bone loss is present on the X-rays, a deep cleaning will be recommended, referred to as scaling and root planing. During this cleaning, we will remove all the hard (calculus) and soft (plaque) buildup around the teeth and under the gum tissue, using a combination of hand instruments and ultrasonic cleaners. The cleanings can take 2-4 appointments, depending on the severity and involvement of the disease process.
Antibiotic Therapy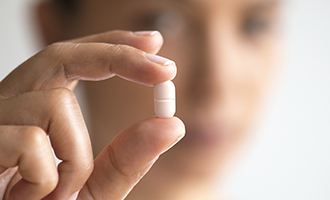 In addition to scaling and root planing, our team may also recommend antibiotic therapy as a helpful supplement. Even the most thorough cleanings may miss harmful bacteria within the periodontal pockets, and the application of this medication following treatment will help to eradicate them further as patients heal in the following days and weeks.
Helping You Improve Your Gum Health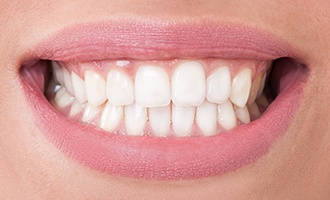 During these appointments, we will take time to learn about your home care habits & demonstrate correct technique to enable you to correctly care for your teeth & gums. Approximately 3 months after your last deep cleaning appointment, we will re-evaluate your bone/tissue measurements to ensure the disease is under control, as well as perform a maintenance cleaning to help keep your teeth & gums free of any accumulating bacteria.
Dental Implant FAQs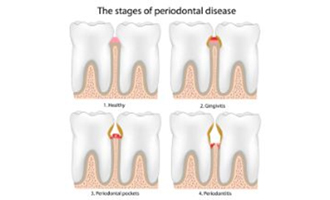 Gum disease, also called periodontal disease or periodontitis, affects an estimated 65 million U.S. adults. But, despite the fact that it's quite common and has so many negative consequences, many people don't have the information they need to prevent or manage the condition. Keep reading for answers to the most common gum disease FAQs we hear and don't hesitate to contact us with other questions or to schedule a consultation.
1. How Does the Health of My Gums Affect the Rest of My Body?
In terms of your dental health, gum disease leads to tooth loss (in advanced stages). Gum disease also creates inflammation in your mouth that spreads to other areas of your body, impacting your overall health. In fact, in recent years, many studies have found strong evidence that gum disease increases the risk for:
Cardiovascular disease
Pregnancy complications
Stroke
Diabetes
Alzheimer's and other forms of dementia
Some cancers
2. What Are the Early Signs of Gum Disease?
The first stage of gum disease is called gingivitis (meaning "inflamed gums") and exhibits the following early warning signs:
Bleeding gums during or after brushing and flossing
Red, swollen, or tender gums
Receding gums
Treatment is often more effective in the early stages of gum disease, so give us a call right away to schedule a checkup if you notice any of these symptoms.
3. How Can I Prevent Gum Disease?
As a dentist in Westminster, we're firm believers in the power of prevention, so we always educate our patients about how they can maintain healthy gums and prevent periodontal disease. While there's sometimes a genetic component that makes some people more likely to develop gum disease, it can usually be prevented with just two habits: good oral hygiene practices at home along with regular checkups and cleanings.
During your checkups, you'll have your gums examined once a year so we can catch early signs of gum disease and prevent it from progressing. And cleanings will remove the deposits of tartar under your gumline that you can't remove at home to greatly reduce your risk of gum disease.
4. Are There Different Types of Periodontal Disease?
Yes. There are three main types or stages of periodontal disease.
Gingivitis – This early stage includes all the symptoms mentioned above but usually doesn't cause much pain or discomfort.
Periodontitis – In later stages of gum disease, inflammation progresses, the "pockets" of gum tissue around the teeth become deeper, and more of the tissue and jawbone that support the teeth are lost.
Advanced Periodontitis – As gum disease becomes more advanced, even more of the jawbone is lost. The teeth may become loose and pus can form under the gumline, leading to chronic bad breath or a bad taste in the mouth.
5. Can Gum Disease Be Cured?
Gingivitis can often be reversed with regular cleanings and great oral hygiene at home. However, it's not caught and treated in time, it often progresses to later stages of gum disease (periodontitis), which cannot be cured.
In that way, periodontitis is similar to diabetes. While it can be managed to keep it from progressing, you'll always have it. Fortunately, we offer multiple types of gum disease therapy to stabilize the condition and help reduce your risk of tooth loss, including special cleanings (called scaling and root planing), antibiotic therapy, and ongoing periodontal maintenance visits.