Same-Day Crowns – Westminster, CO
Beautiful Restorations Available in One Visit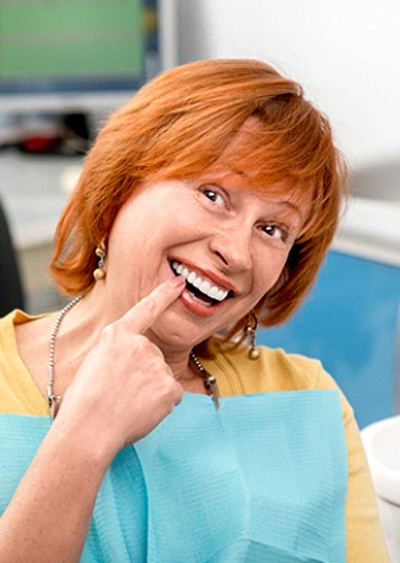 Dental technology has come a long way. Although traditional dental crowns are still capable of protecting and strengthening weakened teeth, the process which it takes to receive them can be time-consuming. Waiting weeks for a customized restoration while wearing a temporary isn't an ideal situation. Fortunately, at J.B. Dental, Dr. Bancroft and her team of professionals are here to provide a new and improved method of treatment. Instead of scheduling multiple appointments and being forced to miss work or school, you can receive same-day crowns in Westminster! Ready in just one visit to our dental office, you can walk away with a custom-fabricated restoration that is durable, natural in appearance, and capable of better protecting your smile. Contact us today to find out how we can help repair decayed and damaged teeth and restore smiles after root canal treatment with same-day crowns.
How Do Same-Day Crowns Work?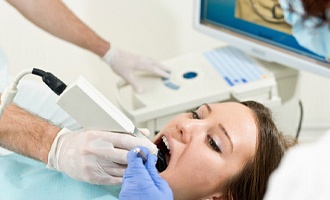 The function of a same-day crown is the same as a traditional crown; however, the creation process is vastly different. Instead of using cold, messy dental putty to capture impressions of your teeth, Dr. Bancroft will use an intraoral scanner, which is a handheld pen device that quickly captures images of your problem tooth.
These images are then sent to a nearby computer where CAD/CAM technology generates a 3D model of your tooth. Carefully examining its structure, your dentist in Westminster will make any necessary adjustments to ensure a comfortable fit and proper placement of the crown when created. Once it is ready, the image is sent to a nearby milling unit in our office. Using only a small block of ceramic that is placed directly into the unit, the process of creation begins and before you know it, Dr. Bancroft is putting your same-day crown in place, giving it a final polish.
What Are Same-Day Crowns Made Of?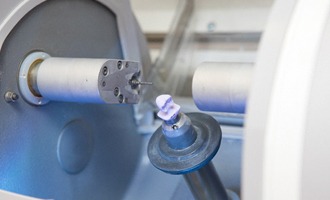 Most same-day crowns are made out of porcelain or Zirconia (ceramic). The latter is the most biocompatible dental material for crowns only second to gold and are the strongest, most fracture resistant. They're also typically used to treat molars because it allows for greater strength and withstand chewing power. All-porcelain crowns, however, are the most esthetic because of a higher translucency. These are usually used on premolars and other more visible teeth for esthetic purposes.
Are Same-Day Crowns as Strong as Traditional Crowns?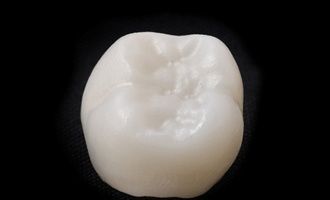 Because most same-day crowns are created using ceramic, they are highly durable and strong, making it possible to feel more confident when eating and speaking. Your commitment to maintaining and caring for your CEREC crown will allow you to enjoy your new smile for 10-15 years or even longer. Not to mention, your dentist will have more control over how much tooth structure will be removed before receiving a same-day crown, which can be extremely beneficial when treated an already weakened tooth.
Are Same-Day Crowns Covered by Insurance?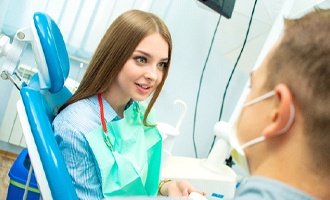 All dental insurance plans are different, so you will need to check with your insurer to find out if they will agree to pay any or a portion of the total cost. It is possible that anywhere from 50-80% of the total cost will be covered depending on your deductible, annual maximum, and if your insurer believes it to fall under a minor or major restorative service. Even if your dental insurance company does not agree to cover all the costs, Dr. Bancroft offers a dental membership program that provides a 20% discount on available services when you pay one low yearly fee.
J.B. Dental also provides flexible financing through CareCredit. This third-party company offers little to no interest payment plans to those looking to pay the remainder of their treatment in installments.
Benefits of Same-Day Crowns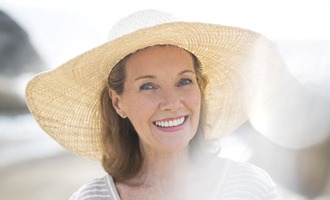 In choosing to pursue same-day crowns that use CEREC technology, you can expect to enjoy far more benefits than if you were to opt for a traditional crown. Some of these advantages include:
Mess-free impressions that use an intraoral scanner instead of cold dental putty. This new and improved process also reduces the risk of potential infection. With CEREC, your dentist can easily scan your teeth in less than one minute and reduces the possibility of cross-contamination.
Less time spent driving back and forth to the dentist's office. While a traditional crown requires at least two appointments, you can receive your customized, same-day crown in just one visit.
You will not need to wear a temporary crown when choosing CEREC. As a result, this will allow you to avoid the limited eating of many foods because of the fragility that comes with a temporary crown.
Temporaries can often fall off as a result of the cement used while waiting for your permanent crown. This can cause you to have to return to get it recemented during this timeframe. Also, temporaries can be sensitive to hot or cold temperatures since they're not perfectly sealed.
You will not have to be numbed a second time since we seat the permanent one in one visit while you are still numb.
Your dentist will be able to preserve more of your natural tooth structure than if she were to provide a traditional dental crown.