Veneers – Westminster, CO
A Beautiful Solution For A Variety of Flaws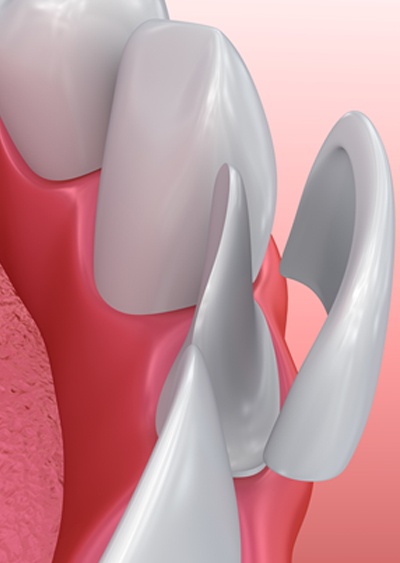 When you feel self-conscious about your smile, everyday situations like first dates and job interviews are just a little harder to navigate. But chips, stains, minor gaps, and other flaws all have one thing in common: They can all be corrected with porcelain veneers in just a couple of appointments. At J.B. Dental, Dr. Bancroft and her team understand how important it is to feel self-confident and are thrilled to provide an outstanding solution for so many types of imperfections. Want to stop feeling embarrassed about your smile? Don't hesitate to get in touch – we'd love to help you feel great about it instead!
The Many Benefits of Porcelain Veneers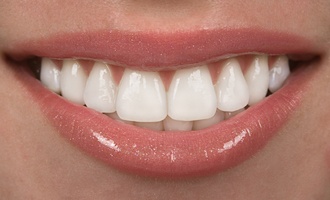 Veneers are thin, strong "shells" that we precisely match to the rest of your smile and adhere to the front surfaces of your teeth to give them a whole new look. We especially love using porcelain to custom-make our veneers because it provides so many benefits, including:
Porcelain is very strong and durable, so you can expect years of enjoyment from your veneers.
It reflects light more like natural teeth do, giving your new smile an incredibly natural and lifelike appearance.
It's non-porous and stain-resistant, so you won't have to worry about coffee, tea, or red wine stains.
Although porcelain is quite strong, it's also thin, so it conserves more of your natural tooth structure.
What Is the Procedure Like?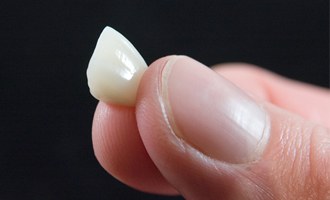 After we've evaluated your oral health, discussed your goals, and determined that porcelain veneers are right for you, we'll schedule the first of two visits. Here's what the process is like:
At the first visit, Dr. Bancroft will reshape your tooth by removing a very thin layer of enamel. This makes room for the veneer so it looks natural instead of bulky.
Next, we'll take impressions of your teeth so that your permanent veneers match them perfectly. Then we'll put temporary veneers in place that look great and protect your teeth until your second visit.
It usually takes 1-2 weeks for your custom veneers to be made, at which point you'll return to have the temporaries removed and the permanent restorations cemented into place.
How Can You Maintain Your Veneers?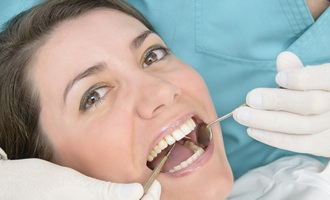 At J.B. Dental, our goal is to make sure your smile looks great now and also stays that way for many years to come. Fortunately, porcelain veneers can last 10-15 years with the right care and maintenance.

The first step is scheduling regular checkups. By having a dentist regularly monitor all of your dental work, including your porcelain veneers, we can make sure any potential problems are caught as early as possible.
Second, maintain great oral hygiene habits by brushing at least twice per day and flossing once. Although your veneers themselves can't get cavities, the natural tooth structure underneath them can, so it's important to keep these teeth strong and healthy.