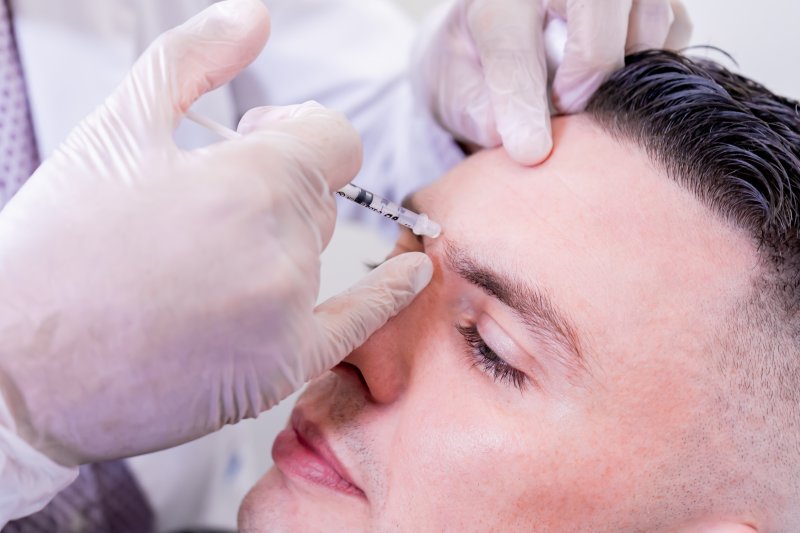 When you hear people discussing the term Botox, there's a good chance you're probably thinking about its ability to eliminate fine lines and wrinkles. While you're not wrong about its capabilities, this FDA-approved solution can actually do much more. In this article, we'll look at the evolution of Botox as well as the various medical conditions that can be improved upon with the help of this uniquely beneficial treatment.
How Botox Began
It wasn't until the late 1980s that Botox was discovered by two medical professionals. Initially used to treat a patient's eye spasm, the individual requested an additional injection in their forehead, claiming that it made the wrinkles disappear. Since then, it has become one of the leading cosmetic treatments on the market.
But until the last decade have dentists been able to administer Botox. Before then, medical doctors were the only ones approved to provide this type of treatment. As states began to take notice of dentists' abilities to navigate and treat various oral and facial structures, it became evident that patients would remain safe when receiving Botox from licensed dental professionals.
Can It Treat More Than Facial Aesthetics?
Yes, Botox is commonly used for issues unrelated to cosmetic improvements. While eliminating fine lines and wrinkles are all some people need, others turn to it for help as it pertains to their overall health. Some of the most widely known conditions that incorporate Botox as part of its treatment options are:
Chronic migraines – When patients suffer from chronic migraines for four hours or more every other day, Botox can be recommended to ease the muscles throughout the neck and head.
Crooked eyes – Also known as strabismus, an eye that pulls in one direction can be treated with the help of Botox. With these injections, the eye's muscles will relax and prevent the eye from moving sideways.
Upper Limb Involuntary Contraction – When an upper limb (i.e., wrists, elbows, fingers, etc.) becomes clenched or stiff, pain is often a symptom. This can stem from multiple sclerosis, a stroke, or an injury to the spinal cord. Botox, though, can relax the affected muscles for added relief.
Excessive sweating – When your underarms begin to sweat excessively, it means that your sweat glands are overproducing. With Botox, the injection can freeze the muscle that produces sweat and brings it to the surface of your skin.
Bruxism/TMJ pain – Botox is a common method of treatment for anyone suffering from chronic jaw pain and/or teeth grinding. Because these two tend to go hand-in-hand, Botox temporarily freezes the facial muscles so that you can achieve relief from the discomfort caused by inflammation in the jaw joints or clenching of your teeth. Typically, a dentist will use this form of treatment in addition to oral appliance therapy to ensure longer-lasting results.
No matter the reason you choose to seek Botox treatment, it's important that you speak with your dentist about your eligibility. If after a thorough consultation you are cleared to receive Botox for your medical condition, you can expect to notice a dramatic difference in your quality of life.
About the Author
Dr. Joanne Bancroft earned her dental degree from the State University of Buffalo School of Dental Medicine in 2002, and she completed a General Practice Residency at the University of Colorado School of Dental Medicine. Providing Botox as a means for patients with chronic jaw pain, she is skilled and able to produce results that help individuals feel relief from the serious discomfort caused by jaw inflammation and headaches. Contact us at (720) 458-6561 to find out how we can help you.