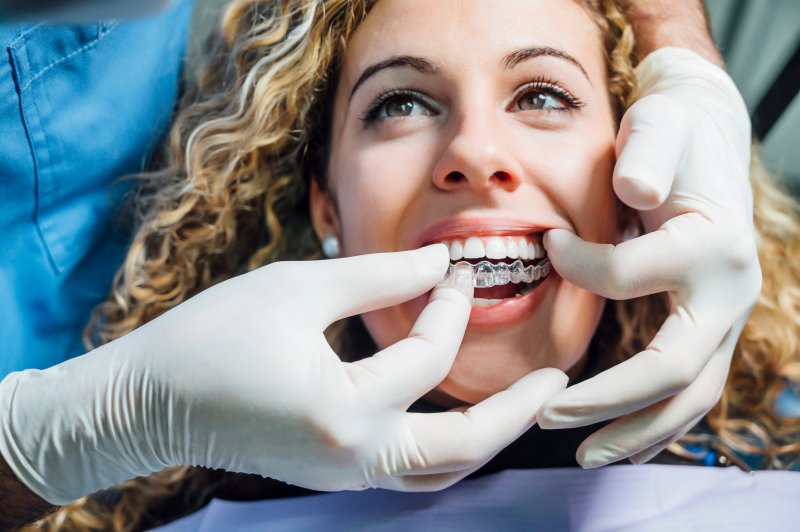 As you contemplate the potential for clear aligners to straighten your smile, you may be wondering more and more about the Invisalign treatment process. Although it may sound simple enough, there are certain steps you must take to prepare yourself for this type of orthodontic care. To understand what you can expect, hear from a dentist in Westminster who can share the step-by-step process.
Your Initial Consultation
The first step in the process of getting Invisalign requires meeting with your dentist for a consultation. It is during this visit that they will evaluate your smile and determine if you're a candidate for treatment. Some patients require metal braces to fix more serious dental issues.
Undergoing Imaging
If you are cleared to receive clear aligners, dental imaging will need to occur. This step allows your dental team to capture impressions and images of your teeth so that lab technicians can accurately fabricate your aligners to ensure comfort and precision.
Receiving Your Aligners
Once all the necessary information is gathered and sent to lab technicians, you will wait for your aligners to be created and sent back to your dentist's office. When received, you will return to receive your initial set of aligners. Before retrieval, however, we may need to do an interproximal reduction (IPR) that involves removing a small portion of enamel in between tight areas to ensure enough space for the teeth to move should there be crowding.
Undergoing a fitting, you will learn how to wear your aligners as well as the duration you'll be required to wear them each day, which is 20-22 hours. You'll also learn when to take them out and when you'll need to switch out your current set for the next ones in the series. It is also possible that we will need to add tooth-colored attachments to some teeth to help the plastic engage and move the structures easier.
Your Regular Follow-Up Appointments
Throughout your Invisalign treatment, you'll be required to meet with your dentist for follow-up appointments. Although there will be no wire tightening or adjusting, your dental team will examine your teeth to ensure everything is moving along smoothly. These appointments should not take much time, allowing you to return to school or work in a timely fashion.
The Retention Phase
Once you are finished with Invisalign treatment, which typically lasts anywhere from 12-18 months, you may need one or two refinements. You'll then receive a customized retainer that you'll need to wear to keep your teeth in their new position. Without it, your smile can revert to its original place, effectively undoing all your hard work, time, and money. The retainer will look like your Invisalign aligners but will hold your teeth in place while they reintegrate over time.
This step-by-step process helps many patients to better understand what they can expect from Invisalign. If you have additional questions or concerns, don't hesitate to reach out to your dentist.
About the Author
Dr. Joanne Bancroft has been practicing dentistry since 2003. Earning her dental degree from the State University of Buffalo School of Dental Medicine in 2002, she attended a General Practice Residency at the University of Colorado School of Dental Medicine. Focusing much of her efforts on cosmetic dentistry, she and her team at J.B. Dental are equipped to provide patients with safe and effective ways to improve their appearance and boost their confidence. If you're looking to achieve a straighter smile with Invisalign, contact us at (720) 458-6561 to learn more!