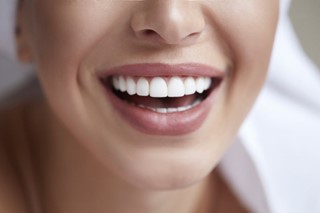 Are you longing to have a straighter smile? Do you often feel embarrassed because of the small gaps or misaligned teeth? You don't have to continue on this path thanks to two unique dental treatments – Invisalign and veneers. Although they are both completely different, they can help you achieve the same goal, which is a straighter, more perfectly aligned smile. But before you jump in to begin treatment, spend a few moments learning about the difference between Invisalign and veneers and which option is right for you.
Invisalign vs. Veneers: What Makes Them Different?
First, there is the obvious difference in that Invisalign is a clear aligner system that uses customized trays to gently shift your teeth into alignment over 12-18 months. Veneers, on the other hand, are uniquely made, thin sheaths of porcelain that cover the front surface of your teeth and conceal various dental imperfections.
The process for receiving veneers takes only 2-3 appointments with your dentist, whereas Invisalign is a more in-depth treatment solution that requires frequent follow-ups with a dental expert who can monitor the progress of your tooth movement.
What Are Their Benefits?
Both Invisalign and veneers offer immense benefits to patients who desire a perfectly aligned smile. Some of these include:
Greater confidence in your appearance
A more youthful look that captures the attention of others (in a good way)
Natural results
The ability to change your tooth alignment for good (Invisalign)
The opportunity to pursue a less expensive form of treatment that doesn't require 1+ years to complete (Veneers)
A desire to maintain better oral health
How to Know If You're a Good Candidate
The only way to know if you're a good candidate for Invisalign or veneers is to schedule a consultation with your dentist. It is during this visit they will evaluate your smile using advanced dental technology. Once it is determined that you qualify for one or the other, or both, your dentist will discuss your personalized treatment plan.
No matter if you choose Invisalign or veneers, you'll need to be free of any tooth decay or gum disease. If not, your dentist will need to perform periodontal therapy or possible tooth extraction to ensure optimal results. You'll also need to be committed to caring for your smile after your treatment is complete.
When it comes to choosing between Invisalign or veneers, there is no wrong answer. You need only to meet with your dentist to learn which solution you want to pursue to achieve your desired results.
About the Author
Dr. Joanne Bancroft has been practicing dentistry since 2003. Earning her dental degree from the State University of Buffalo School of Dental Medicine in 2002, she attended a General Practice Residency at the University of Colorado School of Dental Medicine. Focusing much of her efforts on cosmetic dentistry, she and her team at J.B. Dental are equipped to provide patients with safe and effective ways to improve their appearance and boost their confidence. Whether you prefer Invisalign or veneers, contact us at (720) 458-6561 to learn more!