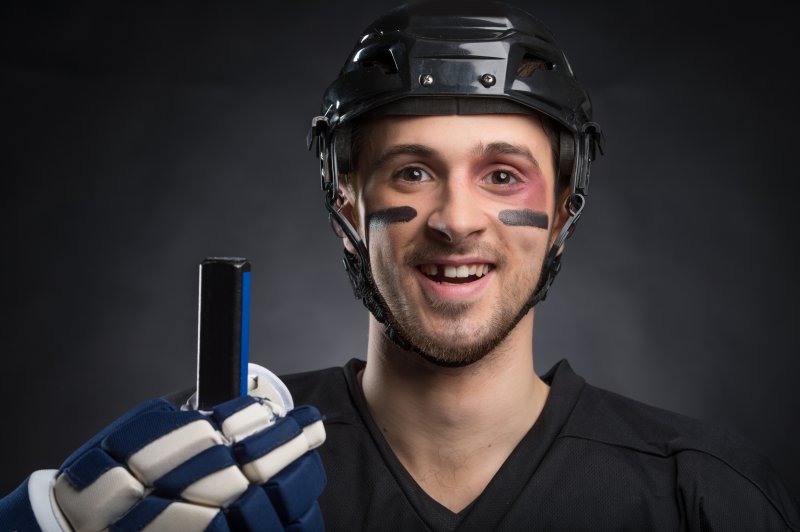 No matter how it happens, a knocked-out tooth is a time-sensitive situation that will require you to seek the help of an emergency dentist within an hour if you want to save the tooth. This common dental injury can happen while playing sports, riding a bike, or even going for a run. A sudden stumble or hard hit on the ice rink can have you forgoing your gun and fleeing to the dentist's office to repair your smile. But what should you do in the meantime? Read on to find out some helpful tips that will keep your knocked-out tooth intact as well as what solutions are available if the result is needing a replacement.
Knocked-Out Tooth: Steps to Take Before Seeing a Dentist
The moment you accidentally knock out a tooth, there are certain steps you should take to ensure the tooth remains viable and protected. You'll first want to call your dentist's office to alert them to the situation. You will then need to follow these steps:
Retrieve the tooth, if possible, only by the crown. Be careful never to touch the root, as this can damage it further.
Rinse any debris off the tooth. Also, rinse out your mouth.
If possible, try to reinsert the tooth into the vacated socket. If this proves unsuccessful, either place it in a container of milk or between your cheek and gums inside your mouth to keep it moist.
Get to your dentist's office as soon as possible.
Replacing Your Pearly Whites: Reliable Solutions to Restore Your Smile
Typically, if you can see your emergency dentist within an hour or so, it is possible that they may be able to splint it back into place. However, if this is not the case and either too much time has passed or the tooth is no longer viable for placement, it will be necessary to discuss tooth replacement solutions to repair your smile.
Your dentist will be more than happy to go over the different options available. From a fixed bridge to a partial denture to dental implants, you and your dental professional will determine which option is right for you.
For many patients, dental implants are often a popular choice because of their permanence and stability. These titanium posts are surgically placed into your jawbone to create a strong, stable foundation for your customized restoration. It requires no altering of your nearby, healthy teeth, and it provides a beautiful, natural-looking smile that is easily maintained and can last decades or more with proper care.
When faced with a dental injury like a knocked-out tooth, don't wait to seek treatment. See your emergency dentist as soon as possible and get the help you need to see an improved, healthier smile.
About the Author
Dr. Joanne Bancroft has been practicing dentistry since 2003. Earning her dental degree from the State University of Buffalo School of Dental Medicine in 2002, she attended a General Practice Residency at the University of Colorado School of Dental Medicine. At J.B. Dental, she and her team go above and beyond to help all patients receive the care they need, especially those who are experiencing dental emergencies. Whether it is a knocked-out tooth or soft tissue laceration, she can quickly tend to the problem and offer reliable solutions to repair and restore your smile. If you are dealing with a mouth-related injury and need assistance, contact us at (720) 458-6561.