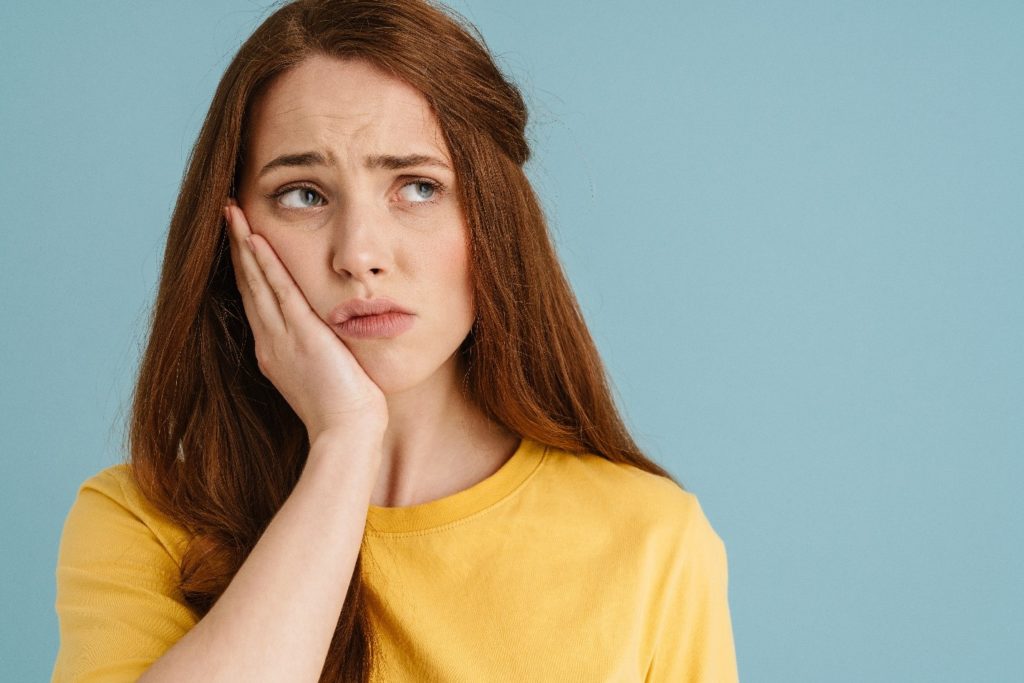 Even though six-month dental checkups and cleanings are an essential part of any good oral hygiene regimen, many Americans continue to put off visiting their dentist. In fact, only 31% of patients go twice a year, which is recommended by the American Dental Association. So, if you've been putting off your biannual appointments, you're not alone. Keep reading to learn four of the most common reasons why patients don't visit their dentist.
Reason #1: Shame
Has it been more than six months since your last visit? Maybe it's been several years! Naturally, you might feel a bit of shame, especially if you haven't been brushing and flossing as well as you should have. It's important to remember that dentists aren't there to pass judgment; they are there to help you achieve and maintain a healthy, happy smile. No one is perfect and forgetting to brush and floss sometimes happens. So, don't let that hold you back from getting the essential preventive and restorative care you need.
Reason #2: No Symptoms
There's a common misconception that you only have to visit the dentist when an abnormal symptom arises, like tooth pain. That's simply not true. Gum disease, tooth decay, and oral cancer are just a few conditions that can progress under the radar, wreaking havoc on your gums, teeth, and overall health in the process. That's why it's of the utmost importance that you visit your dentist every six months, even if you feel completely fine.
Reason #3: Fear
Did you know that 17% of Gen-Zers avoid their dentist due to fear? The good news is that you don't have to experience overwhelming stress or anxiety in order to care for your smile. Many dentists offer sedation dentistry, which will ease your worries and allow you to relax in the treatment chair. As a result, you'll get the treatment you need while gradually removing a negative association with going to the dentist.
Reason #4: No Dental Insurance
According to a recent survey, a whopping 42% of Americans don't visit the dentist as often as they would like, largely due to lack of dental insurance. Fortunately, there are other ways to lower your out-of-pocket expenses. Prior to your appointment, talk to your dental team about their financial solutions, like CareCredit. This third-party financier has helped millions of patients space out their payments into manageable monthly chunks. Plus, there may be other options, like in-house membership plans and periodic special offers!
From feelings of shame to no dental insurance, it's important to push through and get the dental care you deserve. Remember, your dentist isn't there to judge and they don't want you to break the bank caring for your teeth. They want to work with you to restore and maintain your smile for life!
About the Author
Dr. Joanne Bancroft graduated from the State University of Buffalo School of Dental Medicine in 2002, and she's been helping patients with their dental needs and smile goals ever since! When she isn't at the office, she's expanding her knowledge and skillset through active memberships with the American Dental Association and the Colorado Dental Association. Her dedication and commitment to her patients hasn't gone unnoticed either – she was named a top dentist in Colorado in 2021! If you want to learn more about her or you'd like to schedule an appointment, don't hesitate to visit our website or call (720) 458-6561.