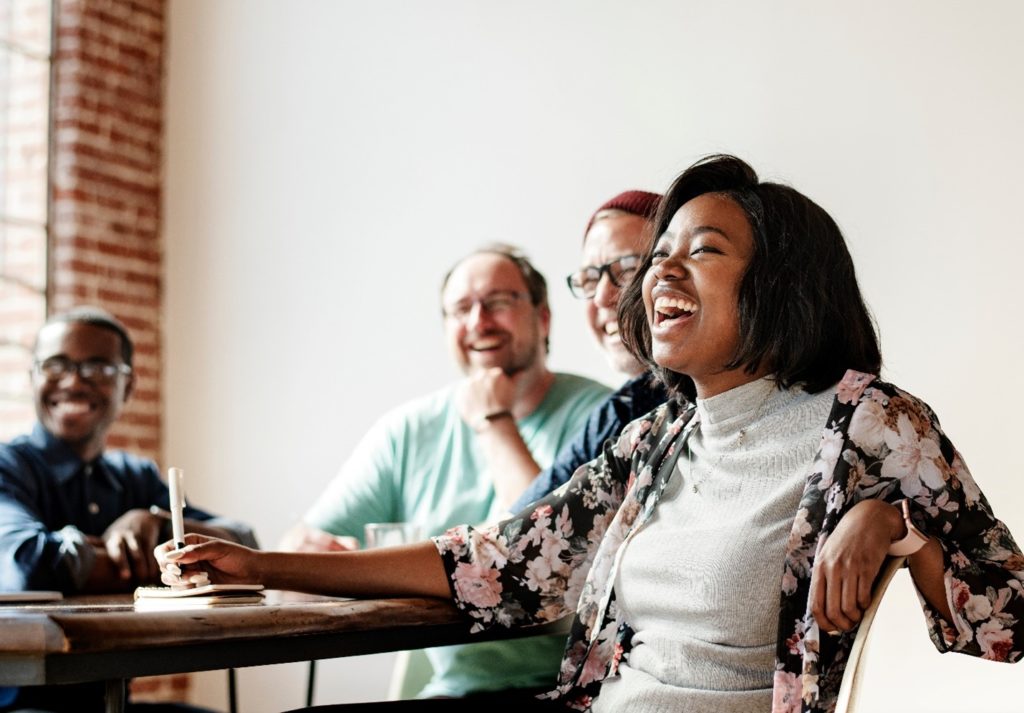 A smile. It's what shows an old friend that you're happy to see them. It's what tells your significant other that you love their thoughtful gift. It's what communicates to your colleagues that you're happy to be there.
Despite being one of your most prominent and noticeable features, you may not know too much about your smile. Not to worry – you can start here! Read on to learn four important benefits of smiling.
4 Important Benefits of Smiling
According to a study conducted by Orbit complete, nearly 70% of people found women more attractive when they smiled compared to when they wore makeup. While that's certainly noteworthy, smiling isn't just about how you look, it's about how you feel and the effect you have on those around you! Here are a few of the many benefits of smiling:
Smiling helps you recover from stress – It's true! An article in the Wall Street Journal shared that participants who smiled after doing a stressful task experienced a faster reduction in their heart rate.
Smiling projects confidence – Smiling communicates to others that you are happy to be where you are, confident in yourself, and approachable.
Smiling starts a ripple effect of positivity – Have you ever seen your friend yawn and then immediately felt the urge to do the same? The mirroring neurons in our brains cause us to mimic the behavior of those around us. So, when you smile, the people around you will smile!
Smiling improves your health – Smiling reduces stress, boosts your immune system, and helps improve your mental health. It's a win-win all-around!
How To: Care For Your Smile
The good news is that oral health problems, including cavities and gum disease, are largely preventable. To keep your smile in pristine condition, make sure to:
Brush each morning and evening for a full two minutes
Floss daily and rinse with mouthwash regularly
Visit your dentist for a checkup and cleaning every six months
Quit smoking, nail-biting, and other unhealthy dental habits
Avoid consuming sugar and alcohol in excess
Eat plenty of well-balanced meals and nutrient-dense foods
Don't Like Your Smile? Talk to Your Cosmetic Dentist!
Naturally, smiling can feel a bit like a chore if your teeth are discolored, chipped, and otherwise imperfect. That's where cosmetic dentistry comes in! With veneers, teeth whitening, dental bonding, Invisalign, and other smile-transforming treatments, your cosmetic dentist can address dental flaws seamlessly. Plus, some services, like dental bonding, can be completed in as little as one visit. Even more impressive, veneers can correct minor misalignment, misshapen, and stained teeth simultaneously and in as little as two visits! So, you don't have to undergo years of back-to-back treatments to achieve your smile goals.
About the Practice
J.B. Dental is proud to offer a wide variety of dental services in-house – it's one of the many reasons patients choose us! Our highly trained and awarded dentist, Dr. Bancroft, has helped countless patients achieve their dream smiles, and she would be more than happy to do the same for you! If you want to learn more about cosmetic dentistry, don't hesitate to schedule an appointment with our team via our website or by phone at (720) 458-6561.