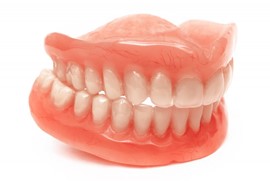 The cost of dentures varies from patient to patient, which is why the only way to know how much you can expect to spend on treatment is to schedule a consultation with your dentist. From the type of denture you need (full, partial, or implant) to the materials used and whether you require any preliminary treatment, you can expect to be thoroughly evaluated so you have a better understanding of your out-of-pocket responsibilities. Here are three factors you can expect your dentist to consider before moving forward with customized dentures.
The Type of Denture You Need
The first component associated with the cost of dentures is determining which type of prosthetic you need. If you're only missing a few teeth along an arch, a partial will work. If you are missing an entire row of teeth, you can opt for a full (traditional) or implant denture.
Partial dentures work similar to a puzzle piece and do not require the same number of artificial teeth as a full prosthetic. They're held in place using metal clasps that wrap around your teeth. We also offer a metal-free option called Valplast that has gum-colored clasps for improved esthetics. Full traditional dentures are placed on top of the gums and rely on your natural suction to hold them in place. Many patients turn to denture adhesives for added security. And implant dentures consist of four to six dental implant posts that are surgically placed into the jawbone.
There is also the option of choosing All-On-4 implants, which only require four dental implant posts to replace an entire arch of teeth.
The Materials Used to Craft Your Dentures
As it was previously mentioned, the materials used to create your prosthetics are often considered a substantial part of the overall price tag. While you do have the option to choose cheaper prosthetics, you run the risk of receiving dentures that are brittle and cannot withstand normal day-to-day wear and tear.
Opting for higher quality materials like standard/economy, we can upgrade to premium teeth that possess greater esthetics, allowing you to enjoy a longer-lasting prosthetic that doesn't break as easily under pressure. Although dentures are not designed to last forever, you can expect to enjoy them, on average, for 5-7 years.
Whether Dental Insurance Will Cover a Portion of the Cost
When reviewing your dental insurance plan, you'll find that it's possible for some dental insurance companies to offer partial coverage. Every plan is different, however, but your dental team will work to identify ways to help you save when discussing the financial side of denture wear.
It is also helpful to remember that enrolling in a membership program, if you're uninsured, or applying for flexible financing can help keep costs low.
Just because the cost of dentures can be higher than you might expect doesn't mean they are not worth the investment. Talk to your dentist about alternative ways to pay, so you can focus on restoring your smile and embracing a better quality of life.
About the Author
Dr. Joanne Bancroft has been practicing dentistry since 2003. Helping patients achieve complete, fully restored smiles, she and her team at J.B. Dental are committed to providing only the highest quality prosthetics available. No matter the type of denture you need, we are here to walk you through the process and ensure an optimal fit. Contact us at (720) 458-6561 to find out which option is right for you.