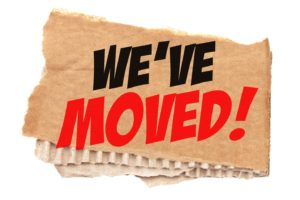 Dr. Joanne Bancroft, your dentist in Westminster, and our team are always looking for ways to provide the most convenient, highest-quality dentistry. Sometimes we make small adjustments that refine the way we approach care, and at other times, we make big changes. Recently, we made such a big change — we moved into a new office! We are eager to welcome you to our new location.
What to Expect at Our New Office
At our new office, you'll experience the same world-class care that you've come to expect from us. You'll see the same friendly faces (which are behind masks now due to COVID-19), receive the same expert guidance, and undergo the same skillful treatment from Dr. Bancroft. Also, there is plenty of parking outside, so you will have lots of options when you are choosing the location of your "virtual" waiting room where you'll hang out prior to your appointments.
The biggest difference between our new office and our old one is the layout. We hope you like our new look!
Come Visit Us
We can't wait to have you visit us in our new location. Our address is:
8501 Turnpike Dr Suite 200
Westminster, CO 80031
To get to our office from the center of Westminster, head north on CO-95, then take a right on Turnpike Drive. In about 1/3 of a mile, take a right into the parking lot of the complex where we are located.
To get to our office from Thornton, travel west on Thornton Parkway until it becomes West 92nd. Stay on West 92nd until you get to Turnpike Drive. You'll stay on Turnpike Drive for less than half a mile before you arrive at our building. The drive from Thornton only takes about 15 minutes.
To reach us from Broomfield, travel on US-36 East/ Denver Boulder Turnpike for about 5½ miles. Take the exit for CO-95 South/Sheridan Boulevard. You'll end up on Turnpike Drive, and you can just follow it until you reach the complex where we are located. The drive from Broomfield usually takes about 10 minutes.
If you are coming from Denver, get on I-25 North and continue on it for about two miles. Take exit 217A for US-36 West. You'll stay on US-36 for about 5 miles, at which point you'll take the CO-95 South/Sheridan Boulevard exit. Follow CO-95 onto Turnpike Drive and continue until you reach our office. The total drive time from Denver may be about 20 minutes.
Need Help Finding Us?
If you need more information to find our office, or you have any questions about our new location, we will be happy to assist you. Contact us at 720-458-6561 to speak to a member of our friendly team.
About Dr. Bancroft
Dr. Joanne Bancroft has more than 15 years of experience in her profession. She prides herself on providing top-quality care in a comfortable environment. In 2019, she was rated as one of the top three dentists in Westminster. She is happy to be settled into our new office and can't wait to show you our new space!