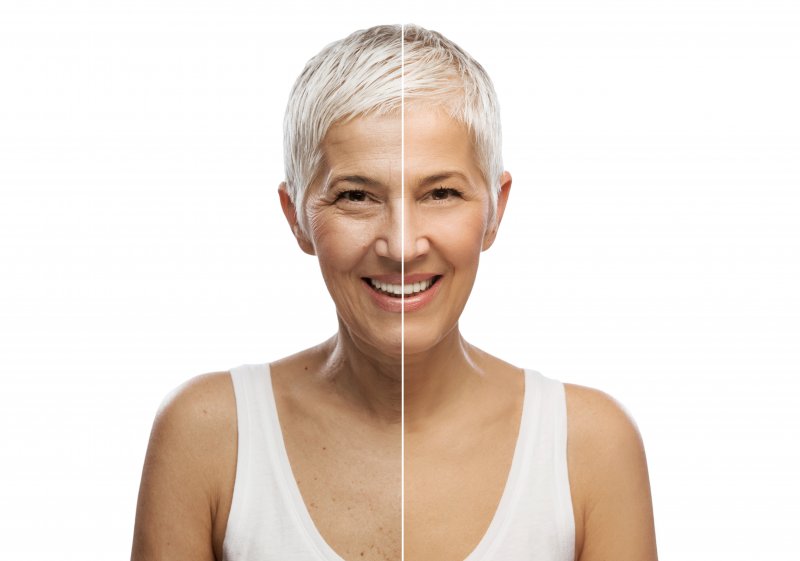 As you age, you begin to notice more fine lines and wrinkles. It's normal, but it doesn't have to be something you succumb to. Now that there are so many options on the market that make it possible to diminish age lines, you may be wondering, "Am I too old for Botox?" To answer this question, hear from a local dentist who is knowledgeable and experienced in providing this safe and effective solution to patients.
Can a Person Be Too Old to Receive Botox?
If you're worried about being too old to receive Botox, you'll be pleased to know that no matter your age, you can achieve long-lasting, beautiful results using this unique facial aesthetic treatment. While you can be too young to undergo Botox, the same cannot be said for those who are more mature in years.
The important component that you must keep in mind, however, is that you must have realistic expectations. The reality is that your skin loses its elasticity as you get older, making it harder to smooth out wrinkles and fine lines. This is why some patients also combine their Botox treatment with dermal fillers, as they work to plump areas of the face.
Also, if you are in your 60s, you should not expect to walk out of your appointment looking as if you are in your 30s or 40s.
Why Botox is a Viable Option
As you consider your options to improve your facial aesthetics, Botox can be one of the most worthwhile investments you can make. No matter how old you are, it is beneficial when it comes to preventing fine lines and wrinkles (the 20s and 30s), managing them (the 40s and 50s), and creating a more subtle and fresher look (the 60s and up).
When wanting a fresher, natural look, you cannot go wrong with Botox. Meeting with your dentist to discuss how many injections you will need as well as what you can expect long-term will give you a better idea as to how you can approach this form of treatment.
If you want your results to last longer, you will need to commit to regular touch-up appointments, as Botox is not a permanent solution. However, it can provide you with a renewed sense of confidence as you age.
About the Author
Dr. Joanne Bancroft earned her dental degree from the State University of Buffalo School of Dental Medicine in 2002, and she completed a General Practice Residency at the University of Colorado School of Dental Medicine. Providing Botox for her patients, she is skilled and able to produce results that help individuals feel more confident in their appearances. Contact us at (720) 458-6561 to find out how we can help you.