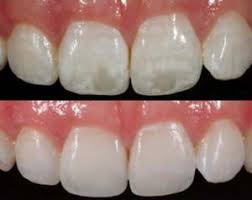 Do you have white spots marring your smile? These unsightly flaws in your enamel may occur for a variety of reasons, including orthodontic treatment, poor oral hygiene, dental trauma, or dental fluorosis. You can't fix them through traditional teeth whitening; in fact, that only makes the spots look worse! What can you do to vanquish those pesky imperfections and achieve a more uniform smile? Ask your dentist about Icon treatment.
What Exactly Are Those White Spots?
The white spots are often the result of uneven mineralization of tooth enamel. Basically, this means that some portions of the enamel have more fluoride and other minerals than the enamel around them, resulting in uneven coloration across the teeth. The areas of poor mineralization look white because of the way light scatters when it hits them. The spots are often called white spot lesions (WSLs) or hypo spots.
It's often possible to prevent the white spots through careful oral hygiene practices, but sometimes they are inevitable due to genetic factors or other circumstances. In many cases, these spots do not present a danger to oral health.
What Is Icon?
Icon is a special, breakthrough treatment that fades the appearance of lesions on the teeth and results in more even-looking enamel. Here is a quick look at how the process works:
The dentist uses micro-abrasion to expose the tooth's tubules. Then, they may apply multiple layers of an etching material. These steps make sure the resin is able to fully penetrate the tooth.
The resin soaks into the area, penetrating deep into the tooth via capillary action. A special light hardens the resin.
Once the resin is in place, the dentist polishes the teeth, and you can enjoy a more confident, more beautiful smile!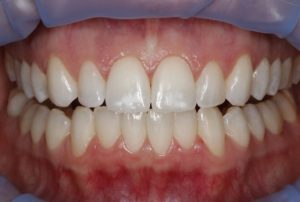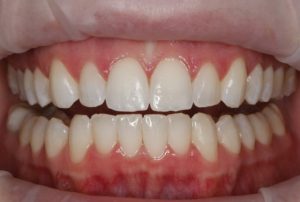 Advantages of Icon Treatment
Icon offers a long list of advantages. Here are just a few of its most remarkable benefits:
Traditional treatments for correcting lesions are invasive and may be uncomfortable for patients. Icon, on the other hand, is micro-invasive; it preserves as much healthy tooth structure as possible. It also does not require the use of needles. Most patients who undergo Icon report no pain whatsoever.
Icon is less expensive than alternative treatments, such as porcelain veneers.
Even children who have white spots on their teeth are candidates for Icon, whereas they are not candidates for alternative treatments.
The entire Icon treatment process may only take about one hour to complete.
The results from Icon may last for several years before retreatment becomes necessary.
Following Icon treatment, you are able to whiten your teeth using traditional methods and achieve beautiful results.
Are you tired of those white spots on your teeth? Instead of living with the embarrassment, talk to your dentist about Icon. You could soon be the owner of a more beautiful, more uniform smile!
About the Author
Dr. Joanne Bancroft is a general dentist with over 15 years of experience in her field. She offers Icon treatment and a number of other procedures that aim to beautify and strengthen teeth. To learn more about how she can help you achieve a smile that you love, contact our office at 720-458-6561.